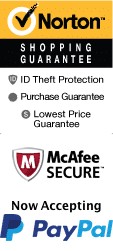 6 Hours Bus and Boat Tour in New York
West 51st Street & Broadway New York City, New York 10019
1-800-987-9852
Chat Now
Experience the best of New York with a 6-hour Bus and Boat Tour, which takes you through the most popular landmarks and attractions in the city. From the glittering lights of Times Square to the tranquil greenery of Central Park, this tour covers it all, creating memories that will last a lifetime.

The adventure starts with a comfortable coach ride, weaving through the bustling streets of Manhattan, and giving you a glimpse of the vibrant vibe of the city. You will be passing famous landmarks, such as the Empire State Building and the Rockefeller Center, highlighting the magnitude of the architecture, history, and culture of the city.

Next up, hop aboard a boat and experience the beauty of the skyline from the waters. The iconic Statue of Liberty is one of the highlights of this tour, and you will be in the perfect position to snap great pictures of the statue. The boat will take you past other landmarks like the Brooklyn Bridge, One World Trade Center, and the Chrysler Building, leaving you awe-struck.

Throughout the tour, you will have an experienced guide to keep you entertained with fascinating facts about the landmarks and how they represent the unique spirit of New York. The guide will provide you with insider tips and advice on making the most of your time in the city, giving you an authentic experience.

This tour offers a perfect mix of history, culture, and entertainment, creating an immersive experience for visitors of all ages. Whether you're a first-time visitor or a seasoned traveler, the Bus and Boat Tour has something exciting for everyone.

This tour covers all of the most important and well-known landmarks of New York in a way that is informative, enjoyable, and unforgettable. Make sure to book a spot on the Bus and Boat Tour to guarantee that your trip to New York is an experience you'll cherish forever.
Book Now!