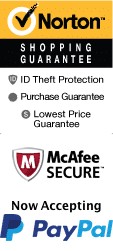 60 Min Sightseeing Cruise on a Yacht to View The Statue of Liberty
299 South St New York City, New York 10002
1-800-987-9852
Chat Now
Get ready to embark on a thrilling one-hour sightseeing cruise on a luxurious yacht to see the iconic Statue of Liberty up close and personal while basking in the stunning views of New York's cityscape. The activity takes place in the bustling city of New York and is one of the best ways to experience the iconic landmarks of the city.

The one-hour cruise will take you on an informative journey through the Hudson River, with a professional tour guide highlighting historical and architectural marvels along the way. You'll also see New York's top attractions such as the Empire State Building, Brooklyn Bridge, and the world-famous One World Trade Center.

The yacht is equipped with complete amenities, providing exceptional comfort and convenience from the start of your journey until the end. It's the perfect venue for family outings or romantic dates. Get ready to be mesmerized by the breathtaking views of the city and iconic landmarks from a different perspective.

The Statue of Liberty stands as one of the most famous icons in the United States, and it is an honor to see it up close and personal. The tour will take you to Liberty Island to see the statue from a distance truly worth capturing on your camera. The monument has been a beacon of hope since its inception, and its rich history and symbolism continue to inspire people around the world.

The Statue of Liberty has a remarkable history, and this tour enables visitors to appreciate the cultural significance and moral principles that make this iconic monument an attraction for people of all ages. From the moment you board the yacht until you return to the harbor, the experience will be unforgettable.

In summary, the one-hour sightseeing cruise on a yacht to view the Statue of Liberty is an extraordinary activity that offers visitors an up-close look at some of the city's most iconic landmarks. The professional guide, yacht amenities, and scenic views ensure that everyone will have an unforgettable experience. Don't miss out on this incredible opportunity and book your tour today.
Book Now!