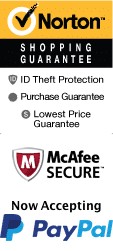 2 Hour Williamsburg Walking and Food Tasting Tour
285 Broadway Brooklyn, New York 11211
1-800-987-9852
Chat Now
Are you a foodie who loves to explore new places and try different cuisines? If yes, then the 2-Hour Williamsburg Walking and Food Tasting Tour is just the activity for you! Located in the heart of Williamsburg, Brooklyn, this tour offers a delightful experience of exploring the neighborhood while tasting some mouth-watering food.

The tour starts with a stroll through the streets of Williamsburg where visitors will be guided by a local expert who knows the best spots for food. The tour will take about 2 hours, covering a distance of approximately 1 mile. Visitors will be required to wear comfortable shoes and dress according to the weather.

The tour has a maximum of 16 people, which allows for an intimate and personalized experience. The guide will provide insights into the history and culture of Williamsburg, making it a great learning experience as well.

During the tour, visitors will get to taste some of the best food in Williamsburg, including the famous New York-style pizza, artisanal ice cream, bagels, and deli sandwiches. There are also some surprises along the way for visitors to taste and discover.

Williamsburg is known for its hipster culture and the tour takes visitors through some of the most iconic streets and landmarks of the neighborhood. Visitors will get to see street art, vintage shops, and unique boutiques that make Williamsburg a one-of-a-kind neighborhood.

Williamsburg is also home to some of the best craft beers, and the tour includes a visit to a local brewery where visitors can try some of the finest beers made in Brooklyn.

In summary, the 2-Hour Williamsburg Walking and Food Tasting Tour is a must-do for food lovers and those who want to explore the hipster culture of Williamsburg. The tour offers a unique experience of discovering the neighborhood while tasting some of the best food and beers that Brooklyn has to offer. So, book your tour today and get ready for a delightful culinary adventure in Williamsburg!
Book Now!