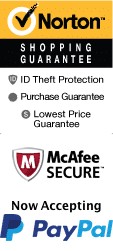 Ocean Manor Beach Resort
4040 Galt Ocean Drive Fort Lauderdale, FL 33308
1-800-987-9852
Chat Now
If you're seeking a relaxing, welcoming place to stay on your next trip to Fort Lauderdale, the Ocean Manor Beach Resort Hotel is an excellent choice. With its ideal beachfront location and luxurious amenities, this hotel offers everything you could want in a sunny getaway. Nestled between the Atlantic Ocean and the Intracoastal Waterway, visitors to this hotel are greeted with pristine beaches and stunning views of the turquoise ocean.

One of the top activities within two miles of Ocean Manor Beach Resort is the Bonnet House Museum and Gardens. This magnificent estate is located less than a mile away and offers guided tours of the historic house and tranquil gardens. For those looking for a livelier experience, consider taking a short drive to the world-famous nightlife of Fort Lauderdale Beach. Here you'll find a vibrant nightlife scene with plenty of bars, restaurants, and entertainment options for everyone.

This hotel amenities are extraordinary with a long list of guest conveniences that the discerning traveler will appreciate. The fitness center provides guests with access to a range of exercise equipment for a full-body workout. The outdoor pool offers guests the perfect way to soak in the sun while taking a refreshing swim. For a truly relaxing experience, indulge in the hotel's hot tub.

The hotel offers a continental breakfast each morning to start your day on the right foot. The hot breakfast includes freshly made waffles, eggs, and other hot items. The hotel also provides access to an on-site arcade with a variety of games for kids of all ages. In addition, the property is home to the popular Bamboo Beach Tiki Bar, which is a great place for guests to unwind with a cold drink and watch amazing sunsets.

Each room in the hotel is equipped with modern conveniences to ensure a comfortable stay. Some of these amenities include a flat-screen TV with cable, free high-speed internet, and a coffee maker. Rooms are also equipped with a microwave and a fridge giving guests the ability to store and prepare their meals if needed. Ironing boards and hairdryers are also available for guests to use in every room.

Right next door to the hotel is the famous Tokyo Blue Restaurant & Lounge, where you can indulge in delectable, high-end food with a superb wine selection or the lavish Casa Calabria Italian Restaurant. The Galleria at Fort Lauderdale is a short drive, just around 3 miles away, and you will find high-end shopping and dining options.

In conclusion, the Ocean Manor Beach Resort Hotel is an impeccable retreat perfect for those looking to relax and unwind among luxurious oceanfront accommodations. From rooms with modern amenities, a relaxing pool and hot tub, and exciting nearby attractions, this hotel guarantees a memorable stay.
Location Highlights
Located right on the shores of Fort Lauderdale, the Ocean Manor Beach Resort is the perfect location to enjoy all that this stunning coastal city has to offer. With nearby shopping opportunities ranging from the convenience of Publix and Walgreens to the glamour of The Galleria, you'll have everything you need just a short walk or drive away. When it comes to dining, don't miss the opportunity to indulge in some of the best seafood around at the renowned Mai-Kai Restaurant or head over to the casual Beach Café for refreshing tropical cocktails and beachside bites. If you're looking to explore the local area, check out the Birch State Park or take a breath-taking sunset cruise on the Jungle Queen Riverboat. Whether you're looking for relaxation or adventure, Ocean Manor Beach Resort is the perfect base for your Fort Lauderdale vacation.
.
Book Now!