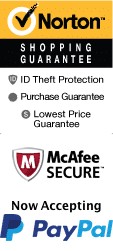 Fort Lauderdale Indoor Skydiving for First-Time Flyers
11690 W State Rd 84 Davie, Florida 33325
1-800-987-9852
Chat Now
Fort Lauderdale Indoor Skydiving offers an exhilarating and unique experience for the adventurous traveler. Located in the heart of Fort Lauderdale, this activity allows you to experience the thrill of skydiving without jumping out of a plane. It's perfect for those who've always wanted to try skydiving but have been hesitant to take the leap.

Upon arrival, you'll receive a brief training session from a certified instructor that will teach you the basics and make sure you're comfortable with the equipment. You'll then be geared up with everything you need, including a helmet, goggles, and a flight suit. Once you're suited up and ready to go, you'll enter the flight chamber where you'll feel the rush of air as you float effortlessly in a column of air.

You'll have the opportunity to perform spins, dips, and other aerial maneuvers as you feel empowered by the feeling of weightlessness. The activity is suitable for all ages and skill levels, making it a great option for families or groups looking for an adventurous activity to do together. Each flight lasts for about 60 seconds but feels much longer due to the adrenaline rush.

Fort Lauderdale Indoor Skydiving is conveniently located near many other tourist attractions, so you can easily plan a day full of adventure. You can also enjoy photos or videos of your flight as a keepsake to remember this unique experience.

The history of indoor skydiving goes back to 1964 when the first vertical wind tunnel was invented. Since then, the technology has evolved, and the activity is now available in many locations worldwide. Fort Lauderdale Indoor Skydiving offers a fun and safe experience that allows travelers to enjoy the thrill of a lifetime.

In conclusion, Fort Lauderdale Indoor Skydiving offers a unique and exciting experience that will create lasting memories. Whether you're a thrill-seeker or someone looking to try something new, this activity is the perfect option. Don't miss out on the chance to try indoor skydiving on your next trip to Fort Lauderdale!
Options:
Fort Lauderdale Indoor Skydiving for First-Time Flyers
Available Now until 3/31/2024 View Detailed Schedule
Arrival Time: Please note that the times listed are the Arrival Times, please make sure to arrive by the time selected on your ticket.
Book Now!