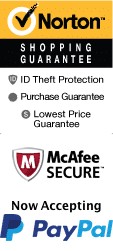 Fort Lauderdale Family Pirate Cruise
801 Seabreeze Blvd Fort Lauderdale, Florida 33316
1-800-987-9852
Chat Now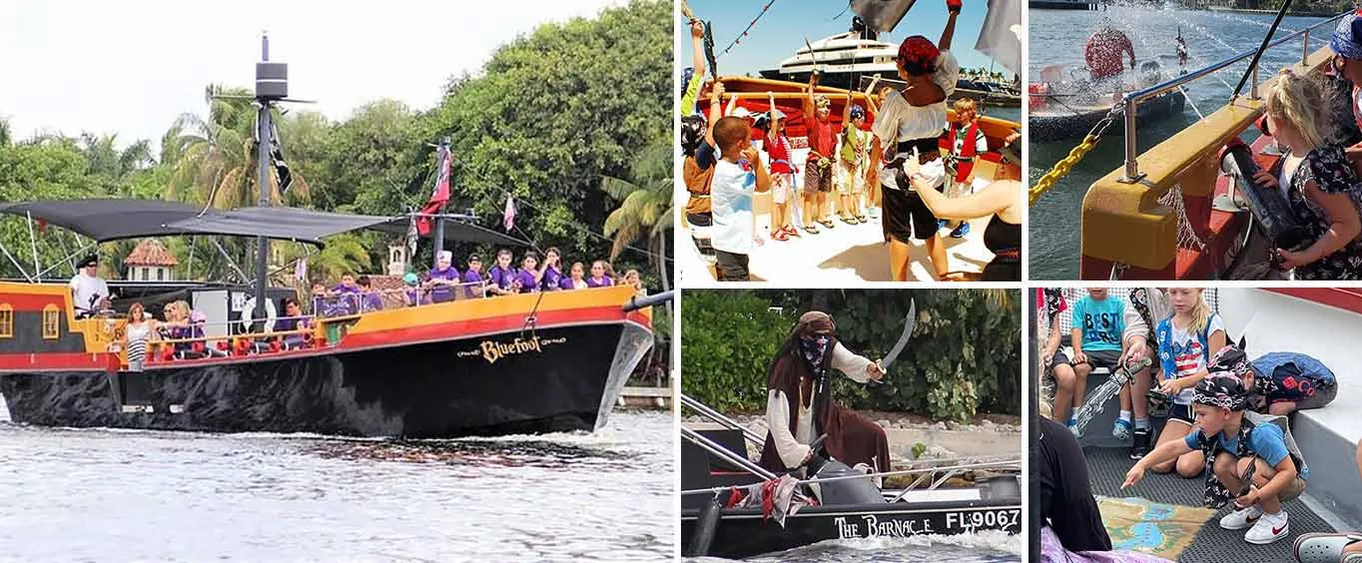 Embark on an exciting, swash-buckling adventure on the Fort Lauderdale Family Pirate Cruise, located in the beautiful Fort Lauderdale, Florida. This immersive, one-hour experience is perfect for families, kids and the young at heart, who want to feel like they are part of a fun pirate crew.
The experience starts off with an exciting and interactive pirate show, where guests will be entertained by the crew and learn what it takes to be a pirate. Then, hop aboard the pirate ship, a replica of a Spanish galleon from the 16th century, and set sail on a journey filled with treasure hunts, water gun battles, and face painting. Capture the moments with life-sized pirate mansions, shipwrecks and shark sightings.
With a knowledgeable and lively pirate crew to guide the way, guests will explore the waters of the New River and Intracoastal Waterway, providing excellent views of the city skyline and historic sites along Fort Lauderdale's riverfront. The kids will have a blast with the fun-loving piracy activities, such as Captain Black Sparrow's search for treasure! The crew will lead the way in the search of sunken treasure and while searching, they will also be hydrating all pirates on the boat with cold refreshing beverages.
This is an activity that will leave everyone in high spirits as they say "aye aye" to their new pirate crew before setting sail back to shore. The event is held outdoors, so it is recommended that attendees dress appropriately for the weather as well as spray with bug repellent. This experience encapsulates the true fun-loving spirit of the tropical Floridian culture, and is perfect for families and friends.
The Fort Lauderdale Family Pirate Cruise is a must-see attraction for anyone who wants to experience a one-of-a-kind adventure on the high seas. This unique and thrilling activity is suitable for all ages, and the pirate crew provide a welcoming atmosphere as they start an unforgettable journey through the waters of Florida. With its captivating crew, pulse-pounding activities and breathtaking views of the waterways, this activity is an all-time favorite in Fort Lauderdale. Book now and let the fun begin!
Options:
Fort Lauderdale Family Pirate Cruise
Available Now until 11/30/2024 View Detailed Schedule
Experience an amazing pirate adventure with tickets aboard the Fort Lauderdale Family Pirate Cruise. This pirate cruise allows guests to enjoy a swash-buckling time.
Frequently Asked Questions for Fort Lauderdale Family Pirate Cruise:
What methods of transportation does the Fort Lauderdale Family Pirate Cruise use?

Pirate Boat.

Approximately how long does the Fort Lauderdale Family Pirate Cruise last?

It lasts approximately 1 hour.

For what ages is the tour appropriate?

Great for all ages.

Is photography / video recording allowed on the Fort Lauderdale Family Pirate Cruise?

Yes.

Where does the tour meet?

801 Seabreeze Blvd, Fort Lauderdale, FL 33316, USA
Book Now!