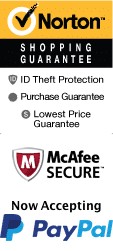 Fort Lauderdale Black Ops
235 Lincoln Rd Miami Beach, FL 33139
1-800-987-9852
Chat Now
Are you ready for an adrenaline-pumping adventure unlike any other? Look no further than Black Ops in Fort Lauderdale, FL, where you'll experience the thrill of a lifetime on a realistic military-style mission. With state-of-the-art technology and expert guidance, you'll feel like a real-life soldier on a mission to take down the enemy.

During your two-hour experience, you'll be fully immersed in the action as you engage in a variety of mission scenarios. From close-quarters combat to long-range sniping, you'll have the chance to hone your skills and test your mettle against fellow players. Using military-grade replica weapons and equipment, you'll navigate a sprawling urban environment filled with obstacles, terrain changes, and other challenges.

But don't worry, you won't be going it alone. You'll be part of a highly trained squad led by experienced instructors who will guide you through each mission and provide vital feedback on your performance. With their help, you'll learn how to work effectively as a team, communicate clearly and decisively, and execute complex maneuvers with precision and skill.

As you progress through the missions, you'll gain confidence and competence in your abilities, learning new tactics and strategies along the way. And with every success, you'll feel a renewed sense of accomplishment and pride in your achievement.

But the fun doesn't stop there. After your mission is complete, you'll have the opportunity to debrief with your teammates and instructors and relive the highlights of your adventure. You'll also receive a detailed analysis of your performance and areas where you can improve your skills for future missions.

So if you're ready to take on the ultimate challenge and experience the thrill of a lifetime, book your adventure at Black Ops today. With its realistic scenarios, expert guidance, and state-of-the-art technology, you won't find a more exciting and immersive military-style adventure anywhere else.
Book Now!