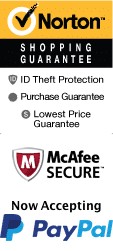 Bahamas Ferry Day Trip from Miami
340 Biscayne Boulevard , Holiday Inn Port Of Miami-Downtown Miami, Florida 33132
1-800-987-9852
Chat Now
If you're looking for an exciting day trip and ferry cruise from Miami, the Bahamas Ferry Day Trip to Freeport on Grand Bahama Island is an excellent option. This amazing trip takes you on an adventure to the beautiful turquoise waters and sandy beaches of the Bahamas. The departure point is Miami, and the ferry crosses over to the island, giving you an opportunity to see the spectacular scenery of the Atlantic Ocean.
About the Day Trip
This exciting adventure lasts approximately 16 hours and is a full-day adventure that you won't forget! The tour begins with hotel pickup at your selected hotel. Then, you will check-in at the Port where you will climb aboard your ferry. The ferry trip itself lasts approximately 2 hours. Adventure to Bimini Island, a hotspot in the Bahamas. The tour gives you plenty of time to enjoy Bimini Island before boarding the boat and heading back to Miami on another 2-hour cruise back.
About the Boat
The boat is absolutely immaculate and provides plenty of commodities to its guests. The ship is completely air conditioned and climate controlled. It also has restrooms onboard. On the cruise, you will be able to enjoy fantastic views of the ocean from the deck and enjoy some great onboard activities while mingling with other passengers. The boat also has an on-board snack bar so you can grab a bite to eat or sip on a drink or two. Enjoy some great fun and sightseeing before you arrive at your destination. The cruise to Bimini Island lasts approximately 2 hours there and 2 hours back.
Arrival in Bimini Island
The highlight of this day trip, of course, is Bimini Island. As you come to port on the island, you will be mesmerized by its natural beauty and gorgeous beaches. Once you are on the island, you will have free reign to decide how you spend your getaway. The highlight of the trip is the magnificent beach time. Your tour guide will take you to an exclusive beach club with fascinating natural attractions, where you can relax and soak in the sun or swim in the crystalline waters. For adventurous travelers, the beach provides an opportunity to explore several offshore islands, water sports and various activities such as parasailing and jet skiing. There are a variety of great activities that you can purchase at your leisure. You can experience fun events like the Bimini Beach Day Club, go swimming with sting rays, go snorkeling, or rent a golf-cart to head out and explore the island on your own. No matter what you do while on the island, you will have 12 hours to explore, dine, and soak up the scenery.

All in all, the Bahamas Ferry Day Trip from Miami is an adventure not to be missed. It is a great opportunity to experience a new culture, unique cuisine, and breathtaking scenery, all in one day. So, whether you're traveling alone or with your family, friends, or a significant other, this day trip will leave you with unforgettable and lasting memories.
Frequently Asked Questions for Bahamas Ferry Day Trip from Miami:
Approximately how long is Bahamas Ferry Day Trip from Miami?

It lasts approximately 16 hours.

How many decks or levels are there aboard the Bahamas Ferry Day Trip from Miami?

2 levels.

What is the dress code?

Dress code is casual. Wear clothes you don't mind getting wet, and be sure to bring your bathing suit and towels.

What methods of transportation does the Bahamas Ferry Day Trip from Miami use?

Ferry boat.

For what ages is the tour appropriate?

Great for all ages.

Is photography / video recording allowed on the Bahamas Ferry Day Trip from Miami?

Yes.

Is the Bahamas Ferry Day Trip from Miami handicap accessible?

Yes.

Do I need a Passport?

Yes, you will need a passport on this trip.
Book Now!