Travel in style completely around Lake Tahoe on Tuesdays, making stops at all the top sights, including Emerald Bay, Rubicon Point, and Sand Harbor.
Details
Tour lasts approximately 7 hours
Hotel Pick Up & Drop Off is Included
*View Details
Appropriate for All Ages
Both Cameras and Video Cameras are Permitted
View Schedule
Description
You'll be seated in the comfort of a luxury shuttle bus with expansive windows to ensure you have non-stop great views of Lake Tahoe and Squaw Valley throughout the seven-hour tour. Your driver is a knowledgeable guide who can share with you history and fascinating facts about the region, and is friendly and happy to answer questions.
Enjoy photo stops at some of the most picturesque sites around the Lake, including; Emerald Bay where you can see the only island in the lake;Rubicon Point, the Truckee River Bridge, Squaw Valley; the site of the 1960 Winter Olympics; The Truckee River Bridge, and Sand Harbor with sand so white and fine you'll think you're in Florida.
About halfway through the tour of photo stops, enjoy a 90 minute stop at the
Boatworks Mall in Tahoe City. A waterfront mall with a variety of choices for you to purchase your lunch, including two waterfront restaurants, and lots of unique shops to browse for one-of-a-kind items.
Detailed Tour Itinerary
STOP 1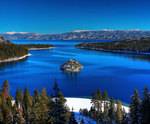 Tour Stop at
The incredible crystal water of Emerald Bay are the country's first ever under water National Natural Landmark, for the wreckage of boats and barges at the bottom. The only island in Lake Tahoe, Fannette Island sits like a crown jewel in the bay. Sandy beach and swimming area welcome beach-goers, and you can view the Vikingholm Castle, a 38-room mansion.
STOP 2
Tour Stop at
Tour Stop at
Rubicon Point
Rubicon Point is the site of the highest elevation lighthouse in the United States. From this vantage point you'll witness incredible panoramic views of Lake Tahoe, and the surrounding peaks. This historic lighthouse was only used for a few years in the 1800s, but it still stands high on Rubicon Point.
STOP 3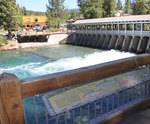 Tour Stop at
Tour Stop at
Truckee River Bridge
The Truckee River Bridge is a popular place to visit and view the adjacent dam, and the water released, where there are known to be a population of extra large trout.
STOP 4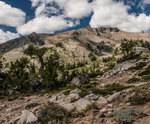 Tour Stop at
Tour Stop at
Squaw Valley
This is the location of the 1960 Winter Olympics, with 3,600 skiable acres across six Sierra Nevada Mountain peaks, Squaw Valley is one of the largest ski resorts in the United States. The resort has the only funitel in the country, an aerial lift that transports groups of skiers.
STOP 5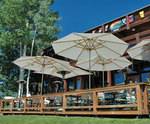 Tour Stop at
Tour Stop at
Boatworks Mall in Tahoe City, CA
The only indoor waterfront mall in Tahoe City, the Boatworks Mall is home to many specialty shops, where you can find items you probably cant find back home. The view from the observation deck is incredible and there are also two waterfront restaurants to enjoy a meal with your view.
STOP 6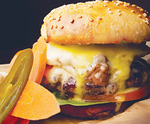 This tour includes a stop at the Boatworks Mall where you can purchase lunch from a number of eateries, including two waterfront restaurants.
STOP 7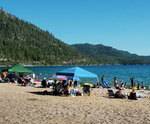 Tour Stop at
The sparkling white and fine sand of this harbor make it a choice spot for beach goers. Located on the Eastern shore of the lake, you'll find plenty of space to relax on the beach, or enjoy all your favorite water sports on the azure blue water of Lake Tahoe.
Stops may change due to traffic, weather, maintenance, etc.
Running on Tuesdays, this tour is a superb way to see all the sights around the lake with a driver guide to make sure you dont miss anything.
Still Have Questions?
MOST POPULAR THINGS TO DO
IN CALIFORNIA