Curry Village
9010 Curry Village Dr Yosemite National Park, CA 95389 |
1-800-987-9852

Curry Village is a magnificent place to stay while on your vacation.

Details

Free Wi-Fi

Breakfast Available At On Site Restaurant

Free Parking

Outdoor Pool

Complimentary transportation to the valley.
Check in: 4:00 PM Check out: 11:00 AM
AAA Rating:
AMENITIES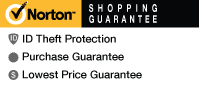 Description
Related Lodging by Category:
The hotel is located in Yosemite National Park. Driving up to the location you are welcomed with a sign that states you are entering Camp Curry. The hotel was established back in 1899 by a David and Jennie Curry. The Hotel, at that time was a tented camp/ A night stay at the time was $3. Today the hotel offers scenic views from the forest floors. You dont need to travel outside of Yosemite for attractions. The site offers waterfalls, cliffs, and different species of wildlife and plant species. The hotel offers a variety of amenities to its guest. The hotel has many different dining options, bbq grills, and picnic areas.
While on your stay you can stay in the heart of Yosemite National Park. You can wake up and head over to the waterfall, or search for exotic wildlife. After working up a sweat you can make your way over to one of the bbq areas and cook up something special for your family, before heading to the bath house, and into the comfort of your room.
Camp Curry offers 46 cabins that come equipped with private baths, 18 motel like rooms, and 316 canvas tent cabins. Some tented areas are heated while others are not. All the rooms come with a bed, a ramp, and wide door entrances. Cabins come with digital alarm clocks, closet space, and a bath area. If the valley floor of Yosemite does not take your breath away you can head into town and take a guided tour of glacier point located 32 miles away or go golfing at Nine and Dine, located 1.7 miles away.
YOSEMITE NATIONAL PARK
SHOWS & ACTIVITIES
YOSEMITE NATIONAL PARK CA
HOTELS & VACATION PACKAGES
MOST POPULAR THINGS TO DO
IN YOSEMITE NATIONAL PARK CALIFORNIA