Yellowstone National Park: Activities, Attractions, Sightseeing Tours & More
Whether you're looking for an adventurous romp through the wilds of Yellowstone or are hoping to find a few leisurely activities to highlight your time in the area, you'll find it all in our Yellowstone National Park Activities.
Yellowstone National Park Most Popular Activities
Your tour guide will take you through Yellowstone's south entrance where you will stop to see Old Faithful as well as a few other geothermal features before taking a lunch break, then its off to see other natural sites.
As people go on vacation to Yellowstone there is plenty of things to do, but one of the favorite things for most families is to go on the Wade fishing trip, where the tourist will go looking to catch some wonderful trout.

Introduce the whole family to the excitement of finding gemstones, fossils, arrowheads, and so much more with this budget-friendly activity suitable for ages two and up and with flexible departure times.
Jul 22
9:00 AM
11:00 AM
1:00 PM
Jul 23
9:00 AM
11:00 AM
1:00 PM
Jul 24
9:00 AM
11:00 AM
1:00 PM
Jul 25
9:00 AM
11:00 AM
1:00 PM
Jul 26
9:00 AM
11:00 AM
1:00 PM
Jul 27
9:00 AM
11:00 AM
1:00 PM
Jul 28
9:00 AM
11:00 AM
1:00 PM
Jul 29
9:00 AM
11:00 AM
1:00 PM
>
On The Yellowstone Lower Loop Tour, you are given breakfast and lunch, you will also get picked up and dropped off to and from your hotel, on the tour you will enjoy your day exploring the Grand Teton National Park.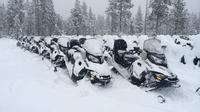 If you are a true snowbird, the Yellowstone Old Faithful Snowcoach Tour is a great way to experience the gorgeous Yellowstone as a magnificent Winter Wonderland while enjoying tasty meals and fun company.
Available 67 days between Jan 6, 2019 & Mar 15, 2019
View Schedule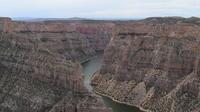 Become one with nature and experience the wildlife up close by taking Wyoming's 2 hour scenic boat ride through one of the country's most beautiful and popular national parks - Yellowstone National Park.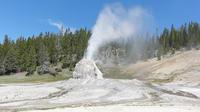 Old Faithful Geyser Basin Hike starts with breakfast right before the hotel pickup from Jackson Hole or Teton Village and once on board the excursion views animals in their native environment, while hiking along with an informative guide.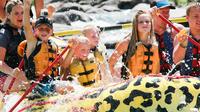 Full Day Rafting on the Yellowstone River is a 5-hour event, there is flexibility to customize the itinerary, there are multiple times offered throughout the day, it is a popular choice with kids, it is perfect for all ages and skill levels.