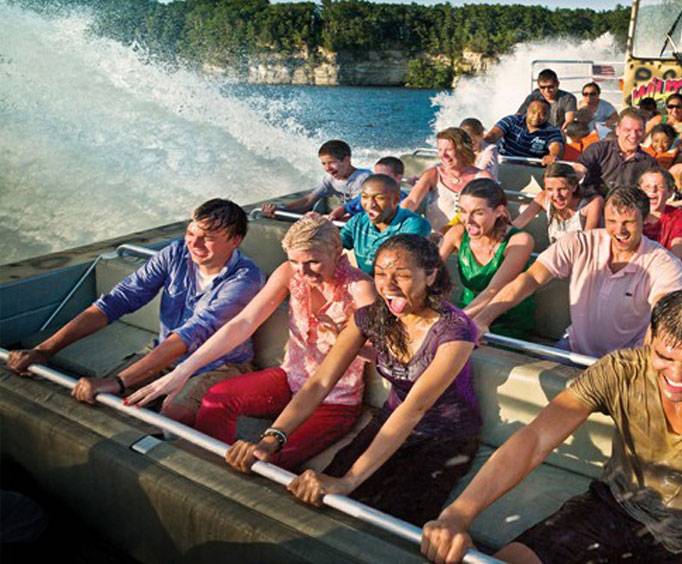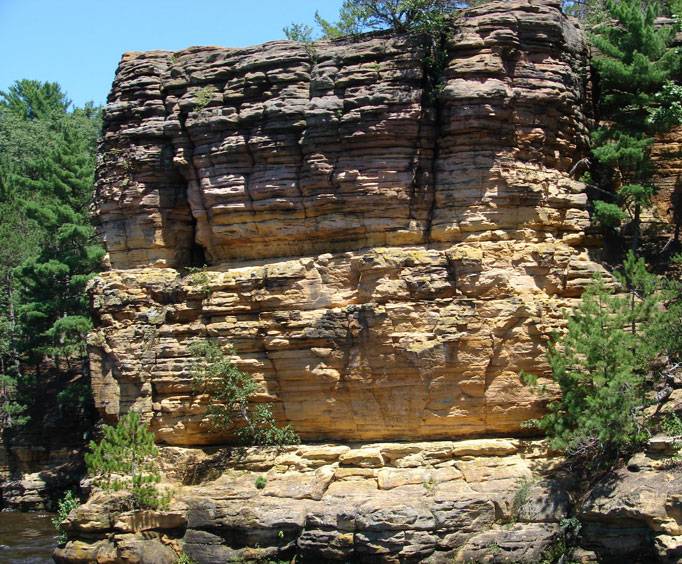 Wild Thing Jet Boat Tours in Wisconsin Dells, WI
400 Wisconsin Dells Pkwy Wisconsin Dells, WI 53965
Wild Thing Jet Boat Tours in Wisconsin Dells is a boat tour that will take you through area wildlife and natural rock formations.
You will have a thrilling time with this 1200 horse power boat that will go both fast and slow through the tour. The tour lasts one hour and is given everyday at 11am, 1pm, 3pm, and 5pm from Memorial Day weekend to the middle of September. The boat only seats 40 people so you will have to call ahead and plan your trip to ensure that you get on the boat at one of the times. The boat will also not go out if the weather is not favorable so make sure to check the weather report before making your plans. There will be a free shuttle to transport you and your party to the private landing for the boat. The Wild Thing Jet Boat Tour is conveniently located close to many lodges such as The Atlantis Hotel, Meadowbrook Resort and Kalahari Resort.
Wild Thing Jet Bout Tours is part of Dells Glacial Park Tours and is located at 1550 Wisconsin Dells Parkway, Wisconsin Dells, WI 53965. The company also offers Dells Army Ducks (April-October) and Mark Twain Upper Dells Tour (Memorial Day weekend to middle of September). For all tours, adults will pay $21.00 and children under 12 are $11.00. Children who are 30lbs or less can sit on your lap and are free. Infants and those who are disabled are not recommended for the Wild Thing Boat Tour. You may order tickets online at http://www.dellsducks.com/tickets.html and you will receive a discount of $2.00 by purchasing online.