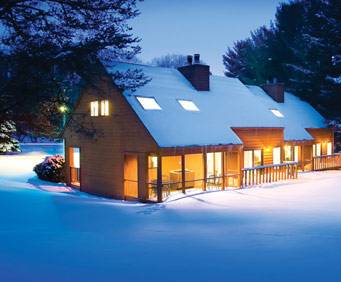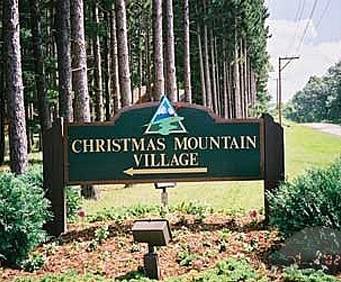 Christmas Mountain Village in Wisconsin Dells, WI
S944 Christmas Mountain Road Wisconsin Dells, WI 53965
Christmas Mountain Village is a golf and ski resort located in Wisconsin Dells. During the summer, you can try to hit a hole-in-one on the green golf courses before the resort transforms into a winter wonderland in the winter with skiing and other exciting activities.
There are 27 holes that make up the golf courses of the resort. The courses stretch through the middle of the lodging areas. While not playing a game of golf, guests can swim in one of the four outdoor swimming pools. Camping is available as well as cabins and villas. Several golf packages are available as well as private lessons. The winter season features skiing, snowboarding, walking through fresh snow and other activities that make the resort feel like it's a Christmas town. The log cabin at the resort is beautifully decorated with lights and other items of the Christmas holiday. Group skiing is an option as well as snow tubing and private lessons for skiing and other activities. Mulligan's Bar is located on the premises for those who want to enjoy a delicious meal or a drink. Special events that are held at the village include weddings, wedding receptions and anniversary celebrations.
While visiting Wisconsin Dells, stop by Christmas Village to enjoy fun family time together whether it's sunny and you're playing in the water park or snowing and sliding down a hill on a tube.

Events at Christmas Mountain Village