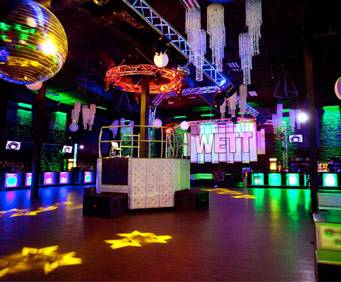 Chicago Club Dinner Show & Night Club in Wisconsin Dells, WI
714 Oak St. Wisconsin Dells, WI 53965





(
5.0
)
Based on

5

reviews ↓
If you're looking for some great food and entertainment to match, a la Broadway, then the Chicago Club Dinner Show and Night Club on Oak Street in Wisconsin Dells, WI is right where you're headed.
Live entertainment has never been quite as spectacular as the Chicago Club Dinner Show makes it. The Cotton Club reminiscent Cabaret features hilarious performances with a touch of the unpredictable which has patrons coming back for more, time and again and remains as one of top activities to do in the area. The Club has also introduced a Murder Mystery Night on Wednesdays, where you can watch as a sinister crime unfolds before you, and even participate in nailing the culprit!
All this while dining on some fabulous fare, delivered right to your table. The dinner is comprised of a tantalizing herb-crusted chicken breast, poured over with an outstanding Dijon sauce, which you can devour with a selection of vegetables and rice. You can also opt for the salmon entrée which features baked salmon in a dill burr-blanc sauce. And for the truly phenomenal, try the Chef's specialty, which is the Chateaubriand served with a side of baked potatoes. All the entrees are preceded by a delicious salad and concluded with a sinful dessert. You may check out our vacation packages to see how you can save time and money by booking a hotel at the same time!