Wisconsin Dells Hotels with an Outdoor Pool
View all 7 Hotels with Outdoor Pool

Wisconsin Dells Hotels with an Outdoor Pool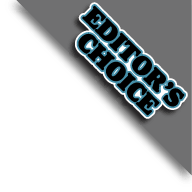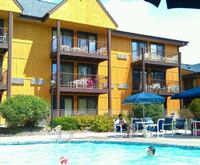 Rating:





The Polynesian Water Park and Resort is located on North Frontage Road in Dells Wisconsin. This awesome hotel features an indoor waterpark with multi-level waterslides, a lazy river and much more. This will definitely keep the kids entertained all day long. As a guest here you will also get to enjoy free Wi-Fi, free parking and all of the rooms come with a refrigerator and a microwave. There is also a state of the art fitness center that you can access twenty four hours a day. After a long day in the waterpark you can go to the hotel lounge and have your favorite drink.
Indoor heated pool and hot tub with a separate kids pool available for small children is open from 8 AM to 11 PM daily.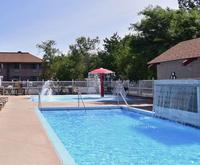 Rating:





Customer Rating:





Best Western Ambassador Inn and Suites is conveniently located in Wisconsin Dells and offers something for everyone in the family. The best feature oddly isn't the amazing rooms or the on-site Denny's Restaurant. The best feature this hotel has to offer is the beautiful indoor and outdoor pools. The indoor pools are heated and include a spa and hot tub. The outdoor pool area has picnic tables, a gazebo with a hot tub and a unique waterfall that everyone will enjoy. Best Western is definitely a top pick for pools, food, and fun.
Outdoor pool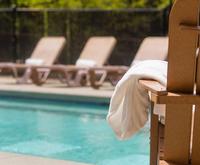 The Chula Vista Resort and Indoor & Outdoor Waterparks in the beautiful Wisconsin Dells offers a great retreat for people of all ages! The resort's indoor water park is sure to delight with water coasters and slides, lazy rivers, and a play area for kids. But if you are looking to enjoy the Wisconsin weather, you'll love the outdoor wave pool, the sport pool, the water slides at Adventure Lagoon, and the beach area. The outdoor waterpark is a great way to have fun in the sun and everyone in your party will be begging to stay longer!
Outdoor pool and hot tub is open from 9 AM to 10 PM daily.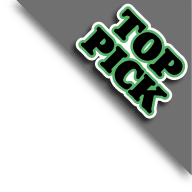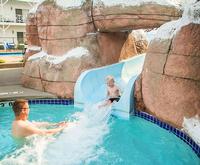 For visitors to Wisconsin Dells, Wisconsin, locating the perfect hotel can be a difficult ordeal, which is why Clarion Hotel and Suites in Wisconsin Dells offers travelers an excellent option for their stay. Throughout your stay, you will have continuous access to a diverse array of incredible services, including free Wi-Fi, available breakfast, an indoor and outdoor pool, and more. For those who stay at Clarion Hotel and Suites, they enjoy swift access to a variety of local attractions, including restaurants, shopping outlets, and more. Finally, customers consistently rave about the respect with which they are treated throughout their stay.
Indoor heated pool and hot tub with a separate kids pool available for small children is open from 9 AM to 10 PM daily.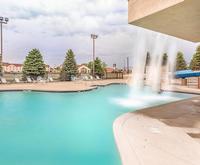 The Holiday Inn Express Hotel is a wonderful choice for that outdoor pool feature you're looking for. The hotel provides a complimentary breakfast, indoor and outdoor swimming pools, a spa, a game room, a fitness center, and more. The hotel is located in the Lake Delton neighborhood and puts you near all the main attractions. Your room provides you with a work desk with a lamp, a microwave, refrigerator, coffeemaker, flat-screen TV with cable and premium channels, and a phone with free local calls.
Outdoor heated pool with a separate kids pool available for small children is open from 8 AM to 11 PM daily. There is also a lifeguard on duty.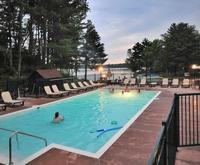 Rating:





The Baker's Sunset Bay Resort is located on Canyon Road Wisconsin Dells Wisconsin. This resort give you the feel of being right at home and the staff here is very service oriented. As a guest here you will get to enjoy free Wi-Fi, free parking, a hot tub, indoor and outdoor pools and there are microwaves and refrigerators in all of the rooms. This is a waterfront property so you will have breathtaking views all evening long. This hotel is handicap accessible for all of your special needs guest. Feel free to bring along your fur babies because this hotel is pet friendly.
Outdoor pool is open from 8 AM to 10 PM daily.
View all 7 Hotels with Outdoor Pool