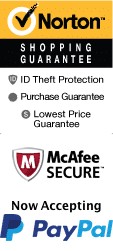 Quality Inn Reedsburg
2115 E Main St Reedsburg, WI 53959
1-800-987-9852
Chat Now
The Quality Inn hotel in Reedsburg, Wisconsin is located just two miles from the major interstate freeway. It is also located within five miles of the nearest airport and two miles from the city's most popular parks and recreational facilities.
About the Hotel

As well as offering a convenient location to visitors, the hotel also offers numerous amenities that are available to help make your stay more pleasant and enjoyable. At the hotel, guests can enjoy a free hot continental breakfast with a variety of delicious foods. The hotel also includes a hot tub, a swimming pool and a fitness center where you can exercise each day during your visit. When arriving at the hotel, you will immediately walk into a spacious lobby that includes contemporary furniture and artwork. Within a few feet is the front desk where you can quickly get checked in with the assistance provided by one of the front desk clerks. During your stay, the staff members are always available to help you by answering questions, providing information and addressing any of your concerns.
About the Rooms

As soon as you are completely checked into the hotel, you can then go up to your room. Inside the room is two beds, a private bathroom, additional furniture and a HD TV. As a guest of the Quality Inn & Suites, there are some other amenities that you can take full advantage of during your stay. These include room service, free local phone calls, high speed internet access and cable television with pay per view programs.
Whenever you decide to go out of the hotel for the day, you will be within a short distance from all of the popular shops, restaurants and entertainment venues. As well as offering up some great lodging and vacation packages in Wisconsin Dells, the area is also home to great attractions like the Boat Ride in Wisconsin Dells.
Reviews

Jennifer Severson
Brooklyn Center, MN
✓
Verified Traveler
"we were very happy with our choice."
Great rooms in my opinion for what i was expecting in a small town quality inn, so that was for sure a plus. The complimentary breakfast in the mornings were nice, and they had a great variety of choices. The pool area was pretty minimal, so we may go for something with a little more next time. Overall, we were very happy with our choice.
Location Highlights
The Quality Inn Reedsburg sits in an ideal location for exploring the beauty and charm of Wisconsin Dells. Just a short drive from the hotel, guests can enjoy the stunning views of Lake Redstone, Devil's Lake State Park, and Mirror Lake State Park. For those who are looking to shop, there are many options nearby, including the Reedsburg Farmers Market, the local antique stores, and unique boutiques such as Blushing Willow Boutique and Rustic River Vintage. For those looking to refuel, there are many restaurants to choose from. Local favorites include the 400 Club, famous for their Reuben sandwich, and the Reedsburg Family Restaurant, which offers homestyle comfort food such as fried chicken and meatloaf. Experience the best of Wisconsin Dells with a stay at Quality Inn Reedsburg.
.
Book Now!