Wisconsin Dells Kayaking & Paddleboarding Adventure Tours

2433 Dells Parkway Wisconsin Dells, WI 53965
1-800-987-9852
Description
Wisconsin Dells Kayaking & Paddleboarding Adventure Tours Photos (12)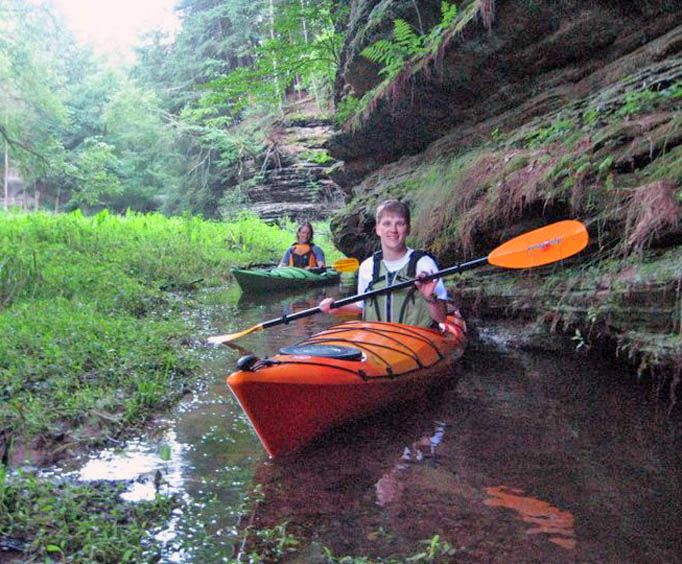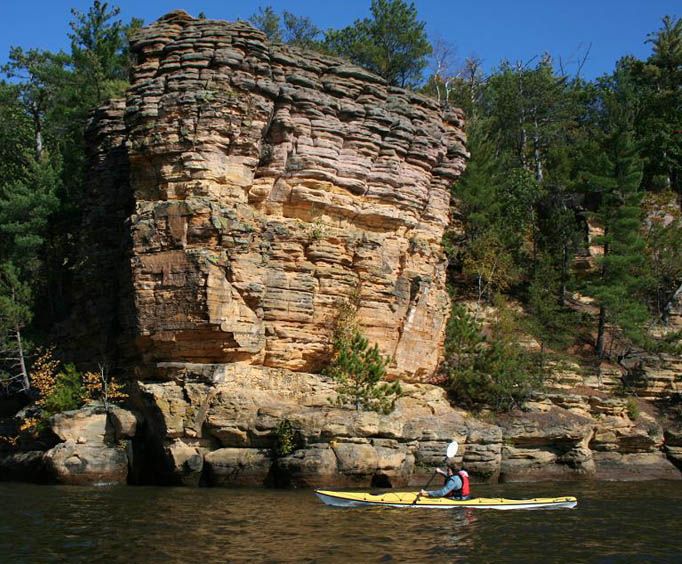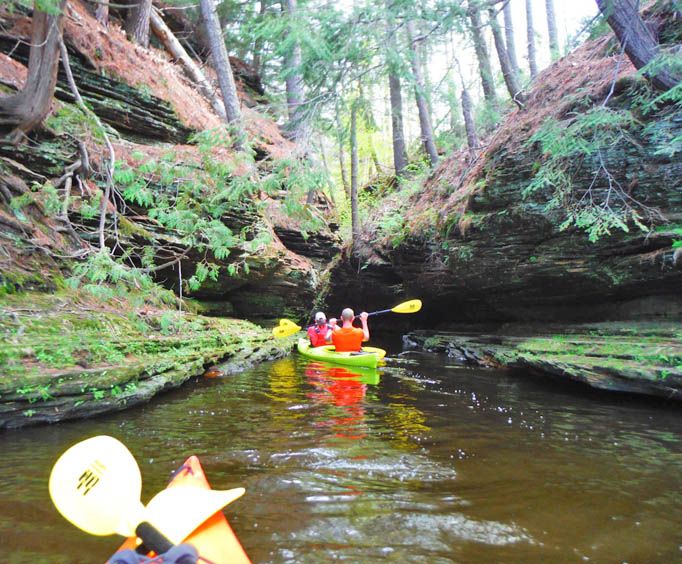 For exciting water adventures in the heart of the Wisconsin Dells, be sure to embark on a kayak or paddleboarding Adventure Tour. With a variety of tour options available to guests, there is something perfect for any age or skill level. Plus, your expert guide will cater your tour to you: families might enjoy gazing at sandbars and beaches, while the more adventurous explorer will get an intimate look at the hidden coves within the Dell's rock formations.
Regardless of which tour you take, you're sure to have an enjoyable time as you spend three hours relaxing on the calm and beautiful waters. Each tour is led by a professional guide who specializes in making sure you get the most out of your Wisconsin Dells adventure. With tandem and single kayaks available, the Adventure Tours in the Wisconsin Dells make a great option for families looking for some fun in the sun, couples looking for some relaxation, or a solo adventure in nature.
More About the Wisconsin Dells
While now the Dells are typically thought of as a hot new vacation spot, there is a rich history that made the community what it is today. It's properly named, "Wisconsin" being the Native American word for dark rushing waters and "Dells" being French for layers of flat rock. Even in 1856, as the city was just beginning, it was already thought that the unique yet romantic scenery of the area would keep it a getaway spot for years to come.
Now, though also referred to as the Waterpark Capital of the World, the Wisconsin Dells lives up to that. With beautiful nature surrounding the area, the Dells are a perfect destination for anyone looking to soak up some views. In fact, much of the area is now part of a State Natural Area or a State Park, showing just how much the community values their beautiful land, waters, and unique rock formations.
For an up-close look at the beautiful scenery that surrounds the Wisconsin Dells, be sure to take kayak or paddleboard Adventure Tour.

WISCONSIN DELLS
SHOWS & ACTIVITIES
MOST POPULAR THINGS TO DO
IN WISCONSIN DELLS WISCONSIN
Book Now!