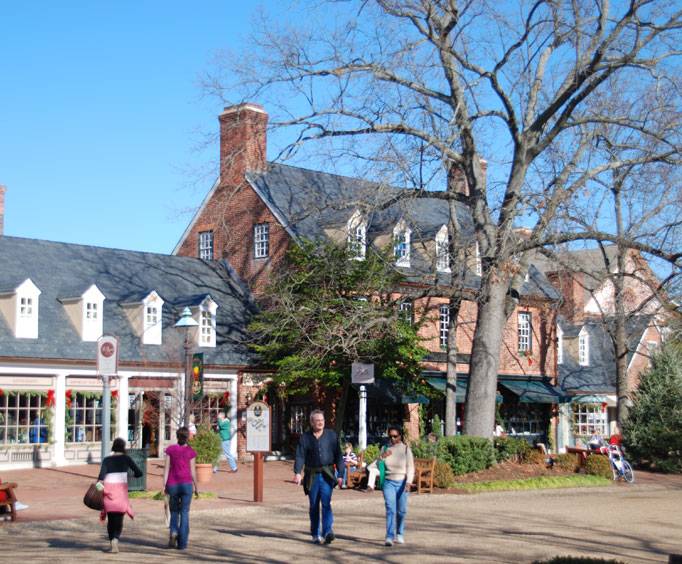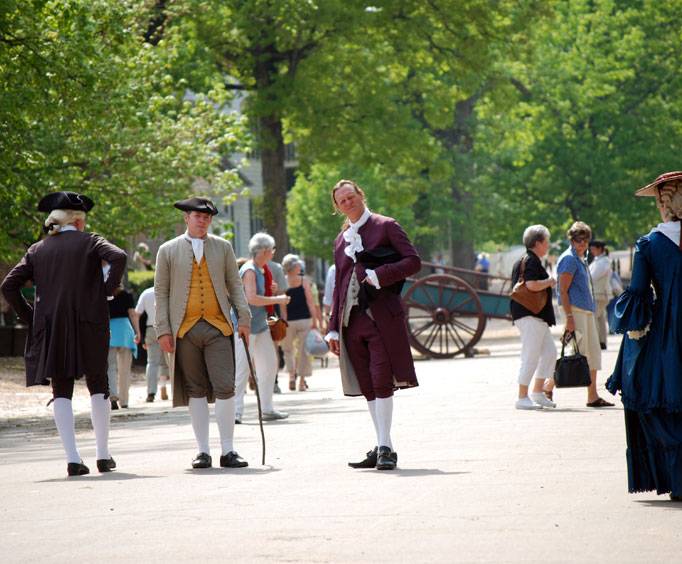 Merchants Square at Colonial Williamsburg in Williamsburg, VA
440 West Duke of Gloucester Street
Williamsburg's Merchants Square offers area visitors a chance to explore one of the most attractive and enchanting pedestrian shopping centers in America.
Built out of the visions of business developers like John Rockefeller, Jr., and Rev. W.A.R. Goodwin, Merchants Square is recognized as one of the first planned shopping centers in the country. In its early days in the 1920s and beyond, Merchants Square was home to small businesses including markets, grocers and other stores.

Today, Merchants Square is home to local favorites including art galleries, Williamsburg souvenir and craft shops, and stores dedicated to nearby College of William and Mary products. A dozen gourmet restaurants and specialty food shops are located at the square, and shoppers will have no trouble enjoying the beautiful surroundings as they search for apparel, home decor, gifts, and more. Take gifts home from your vacation to give to family and friends!
Events at Merchants Square