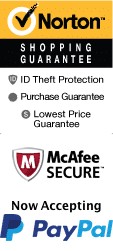 Williamsburg Manor B&B
Williamsburg Manor Bed and Breakfast is the perfect place to stay during your visit to Williamsburg, Virginia. Williamsburg is packed full of history bringing millions of visitors each year. Williamsburg has a history dating back to the American Revolution, there are plenty of activities to see and do for the entire family. Enjoy walking the historic streets of Colonial Williamsburg, only 0.7 miles from the bed & breakfast. Ripley's Believe It or Not is only 1.3 miles from the bed & breakfast which will bring entertainment for all. The Williamsburg Manor was built in 1927 during Rockefeller's reconstruction of the historic area. A glimpse back to the earlier time will bring restful surroundings to the small inn. Larger suites for the family include the James Geddy Suite with a queen-sized bed and two twin size beds. The beautiful hardwood floors, freshly painted rooms, and large windows will certainly bring joy to your stay. If you're traveling by yourself or a smaller group, there are smaller rooms available. Guest room amenities consist of a 32" television, clock and radio iPod docking station, and private bath with shower. You will enjoy the historic building Williamsburg Manor has to offer and each morning, enjoy a hot breakfast consisting of items such as egg dishes, breakfast meats, grits, baked fruit, coffee, tea hot chocolate ane more. If you're craving something to drink, the Williamsburg Manor has you covered with their complimentary sodas, waters, and a bistro coffee bar. Conveniently located close to shopping, museums, and restaurants with a variety of options to choose from. The Fat Canary is an upscale restaurant with wonderful dishes to choose from. Grilled Atlantic Salmon or Grilled Beef Tenderloin will surely satisfy your taste buds. After enjoying a nice lunch or dinner, check out Colonial Williamsburg's Merchants Square where you will find unique shops such as Williamsburg apparel, bookstores, jewelry, and more.
Location Highlights
Nestled in the heart of Williamsburg, Virginia, Williamsburg Manor Bed and Breakfast provides the perfect haven for travelers who are seeking a relaxing getaway. This historic building is located in close proximity to numerous points of interest, including the Williamsburg Premium Outlets, the Yankee Candle Village, and Merchants Square--a charming shopping district filled with boutiques, restaurants, and artisans. You'll find an array of culinary delights in this area--from the savory crab cakes at Berret's Seafood Restaurant and Taphouse Grill to the Southern-style comfort food at The Trellis Bar and Grill. If you need some fresh air and greenery, make sure to put Colonial Williamsburg and Jamestown Island on your list. History buffs and nature lovers alike will appreciate exploring these well-preserved historical sites and learning about Virginia's colonial past. With so much to see and do in Williamsburg, you'll never find yourself bored during your stay at Williamsburg Manor Bed and Breakfast.