Quality Inn At Kingsmill
480 McLaws Circle Williamsburg, VA 23185 |
1-800-987-9852

When you stay at the Quality Inn at Kingsmill, you find yourself a little less than 2 miles away from Water Country USA, one of the top-rated water parks in the United States.

Details

Free Wi-Fi

Complimentary Hot Breakfast

Free Parking

Indoor, & Outdoor Pools
Check in: 3:00 pm Check out: 11:00 AM
AAA Rating:
AMENITIES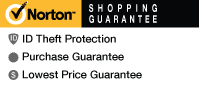 Description
Related Lodging by Category:
With amazing amenities that include a fitness center, heated indoor pool, hot continental breakfast, and free daily newspaper, you feel like you are right at home. If you are in the mood for adventure or education, visit Busch Gardens Williamsburg or Colonial Williamsburg, which are both just over one mile from your lobby.
Enjoy a complimentary hot breakfast while you sit back and enjoy your coffee and read a free copy of the daily newspaper. With the great water park nearby you are likely to head out the door early, but when you return you have the wonderful convenience of an indoor heated pool in your hotel to unwind. The children love the game room on premises and you are sure to have as much fun at night as you do during the day.
A warm smile and a freshly pressed shirt are never far when you stay at the hotel, as the in-room coffee maker and iron make your mornings great. Take advantage of the free local calls to stay connected or just sit back and relax with a little cable TV. Step out for a meal or snack with local favorite The Whaling Company only 340 feet away, or grab a bit of Parisian culinary magic by visiting nearby Le Yaca French Restaurant, a mere half mile from the hotel. With great shopping at Village Shops at Kingsmill Shopping Center and The Market Place Shops Shopping Center both within a half mile, there is no question why the Quality Inn At Kingsmill ensures your trip to Williamsburg is a great one.
Still Have Questions?


WILLIAMSBURG VA
HOTELS & VACATION PACKAGES
MOST POPULAR THINGS TO DO
IN WILLIAMSBURG VIRGINIA