Virginia Living Museum
524 J Clyde Morris Boulevard Newport News, VA 23601 |
1-800-987-9852

Opening in 1987, the Virginia Living Museum became the first interactive establishment east of the Mississippi to combine exhibition elements including a native wildlife park, science museum, aquarium, botanical preserve, and planetarium.

Details

Most guests spend approximately 2-4 hours at the museum.

Appropriate for All Ages

Handicap Accessible

Cameras are Permitted

Gift Shop On-site

View Schedule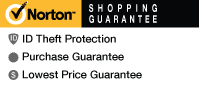 Description
The goal of the learning center is to stimulate knowledge, heighten awareness, and maximize an appreciation for the living world. The museum accomplishes this by making science a hands-on experience and correlates their classes and exhibits in line with Virginia's Standards of Learning. Two million students of various grade levels have enjoyed the museum since its grand opening.
The museum introduces visitors to more than 250 living species native to Virginia through exhibits, discovery centers, a 30,000 gallon aquarium, and interactive hands-on exhibits. Step into a cool mountain cove and a steamy cypress swamp. Explore the underwater world of the Chesapeake Bay and the underground realm of a limestone cave. Touch some famous Bay creatures, plus enjoy activities at four hands-on discovery centers. See spectacular views of the sun from the observatory and travel the universe in a state-of-the-art digital planetarium theater.
Outdoors, stroll the 3/4-mile elevated boardwalk to view coastal birds, bald eagles, beavers, bobcats, river otters, endangered red wolves, and other animals in naturalized habitats. Garden, landscape, and exhibit plantings display the largest collection of native plants in Virginia. Learn how to build green, live green, and garden green in the Conservation Garden and the Living Green House. Kids can explore the new Children's Garden and Nature Playground.
Don't miss out on this incredibly fun and educational opportunity on your trip to Virginia.

MOST POPULAR THINGS TO DO
IN NEWPORT NEWS VIRGINIA