Top 9 Williamsburg Family Activities during 2018

Prepare your family for one of the most memorable trips of their lives as you head into Williamsburg for adventurous theme park rides, pleasant walks, delicious cuisine, and great entertainment. Let the family decide for themselves how great Virginia can be!
Top 9 Williamsburg Family Activities during 2018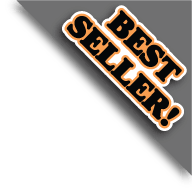 Special Offer: 7 Days for Price of 1 Day
Click Here for More Information






Try out some of the highlights of Williamsburg, with great professional attractions and fun shows to keep you engaged from morning until night. Walk through the park, sampling some of the exquisite food, much of which is from other cultures like Italy and Ireland. Choose your favorite live performances to fulfill your entertainment needs.
Jun 23
10:00 AM
to
10:00 PM
>
Special Offer: Buy 1 Get 1 Free
Click Here for More Information





Families will throroughly enjoy this brush with the unreal, learning about events and feats that many deemed not impossible until someone performed them. You'll be amazed at the sheer limits and wonders of the human body, along with over 300 exhibits including stretchy skin, skilled craftmanship at odd structures, and others.
Jun 21
10:00 AM
to
11:00 PM
Jun 22
10:00 AM
to
11:00 PM
Jun 23
10:00 AM
to
11:00 PM
Jun 24
10:00 AM
to
11:00 PM
Jun 25
10:00 AM
to
11:00 PM
Jun 26
10:00 AM
to
11:00 PM
Jun 27
10:00 AM
to
11:00 PM
Jun 28
10:00 AM
to
11:00 PM
>
Want more information regarding Top 9 Williamsburg Family Activities during 2018?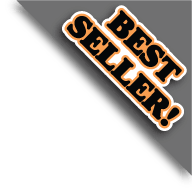 The Colonial Williamsburg allows guests to set foot back in time to the 18th century. The points of interest include Great Hopes Plantation, Bassett Hall, Public Gaol, and The Revolutionary City. With so much to learn about the colonial settlement, the area remains a great option for families on vacations.
The Miss Hampton II Harbor Cruise is one of the greatest kids' activities in the area. The cruise lasts approximately three hours and is appropriate for all ages. It highlights some of the best points of interest including Hampton River, VA Air & Space Museum, Fort Monroe, and more.
Available 113 days between Jun 22, 2018 & Oct 31, 2018
View Schedule
Live in a world where animals' habitats, aquariums, and historical evidence are all at you and your family's fingertips. Take your kids through the 3/4 trail including river otters, red wolves, and bobcats, and touch the "touch tank" that holds a variety of unique and rare marine life. Both you and your children will enjoy the experience.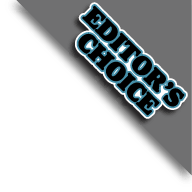 If you are looking for a family-friendly activity in Williamsburg, make sure that you add the Jamestown Settlement to your vacation agenda. The settlement includes old buildings, reconstructed ships, galleries, films, and plenty more to help you learn about the history of the area.
Feel the rush of the 50's and 60's style at this extroardinary water park filled with over 35 different types of slides, rafting adventures, tubing, and more. Take a dive in one of the enormous pools, or sit out in the warm sunshine on one of the 1,500 durable lounge chair to keep improve tan you've been working on.
One of the greatest Williamsburg attractions is the Spirit of Norfolk Cruises. The cruise lasts approximately two and a half hours and includes a delicious meal. Sights include the Elizabeth River and the Norfolk city scape.
Jun 22
12:00 PM
4:00 PM
7:30 PM
>
The Yorktown Victory Center is one of the most popular Family Activities in the area. The center allows plenty of different historical aspects, and guests are able to peruse films, galleries, live interpretations, and more.

Activities