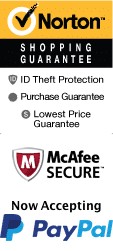 The Original Ghost of Williamsburg
345 W Duke of Gloucester St Williamsburg, Virginia 23185
1-800-987-9852
Chat Now
Embark on a thrilling journey through the colonial era with The Original Ghosts of Williamsburg. Located in Williamsburg, Virginia, this activity blends history and ghost stories to create a unique and spine-tingling experience for all. During this adventure, you will hear from professional storytellers who will take you through the haunted streets of Williamsburg, explaining the background and history of each site. With extreme attention to detail, The Original Ghosts of Williamsburg is sure to give you a high-quality experience you won't forget.
You will begin by meeting up with your guide at a central location and then walking through the quaint colonial streets of Williamsburg under the stars. During the 1 hour and 30-minute tour, your guide will share intriguing tales of haunting and history, creating the perfect blend of chills and education. Be prepared to see some of the most haunted sites of the city, where ghostly sightings and unexplained occurrences have been reported. From the haunting tales of the Peyton Randolph house to the brutal stories related to The Public Gaol, this tour will leave you breathless and give you a deeper appreciation for the city's history.
This tour is enjoyed by both visitors to Williamsburg and locals alike. Each guide brings his or her unique storytelling style, depth of knowledge, and personal experiences to the tour, making each tour unique. This tour is great for families and groups of friends who are looking for a unique way to explore Williamsburg's dark past.
The Original Ghosts of Williamsburg is an attraction that is dedicated to providing high-quality entertainment with a focus on education and storytelling. Founded in 2002 by a group of historians and storytellers, it has since garnered a reputation as one of the best ghost tours in Virginia. With their excellent storytelling and deep knowledge of colonial history, these guides will transport you back in time to experience this fascinating period of American history.
In conclusion, The Original Ghosts of Williamsburg is a breathtaking attraction where you will gain insight into the lives of colonials and the unexplained events that are said to have occurred throughout the city. Whether you are a local or a visitor, this tour will leave you with stories to share for years to come and a deep appreciation for Williamsburg's rich history. Book your tickets today and experience the spine-tingling and educational tour of The Original Ghosts of Williamsburg.
Frequently Asked Questions for The Original Ghost of Williamsburg:
What methods of transportation does the The Original Ghost of Williamsburg use?

This is a walking tour.

Approximately how long does the The Original Ghost of Williamsburg last?

It lasts approximately 1.5 hours.

For what ages is the tour appropriate?

Great for all ages.

What type of dress & footwear are recommended?

Wear comfortable shoes.

Is photography / video recording allowed on the The Original Ghost of Williamsburg?

Yes.
Book Now!