Jamestown Settlement
Route 31 South Williamsburg, VA 23185 |
1-800-987-9852

Explore replicas of the ships that brought the English colonists to Virginia, explore the life-size re-creation of a military fort and a Powhatan village and relive the days of the early 17th century, all at Jamestown Settlement.

Details

Most guests spend 2-4 hours at the attraction.

Appropriate for All Ages

Handicap Accessible

Cameras are Permitted

Gift Shop On-site

View Schedule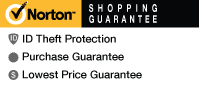 Description
Thirteen years before the Pilgrims made their voyage to America, 104 English men and boys made a home on the banks of Virginia's James River. The Virginia Company of London wanted to make a profit from whatever resources the "New World" may bring, and therefore funded the voyage of these men in 1607. After suffering through many hardships that threatened lives, the men and boys were able to survive and became America's first permanent English colony.
When you visit Williamsburg, Virginia this year, you will have the opportunity to explore the land that this colony was created on through a variety of re-creations, exhibits and films. Through a dramatic film, 1607: A Nation Takes Root, you can learn about the evolution of the Virginia Company, the relationship of the English colonists with the native Powhatan Indians and the arrival of the first Africans in 1619. Then, wander outside and explore the replicas of the three ships that brought the colonists to Virginia. The Susan Constant, the Godspeed and the Discovery are moored at Jamestown Settlement's pier, and you can explore all three re-creations, try steering with a whipstaff or a tiller and climb into a sailor's bunk.
Also located outside are two other interactive re-creations of life in the 1600's. A fort modeled after a military base is available for guests to explore. Inside the fort, you can travel through the residences, an Anglican church, a governor's house and more. You can also watch as historical interpreters forge and repair metal objects in a blacksmith's forge, as well as try on some armor and play games of the 17th century. Then, explore the re-creation of a Powhatan village, learn about the world of Pocahontas and test your skills in a game of corncob darts. You can finish off your visit with a meal at the Jamestown Settlement Café.
All of these exciting and enlightening activities and explorations await you at Jamestown Settlement. Go back in time to the earliest days of America for a unique and incredible experience. Don't miss out on the opportunity to explore realistic models of some of the habitats and lifestyles of the people of the past. This is one historical adventure you will not want to miss.

Still Have Questions?

Options:
Jamestown Settlement
Available Now until 12/31/2016 View Detailed Schedule
Enjoy one-day admission to Jamestown Settlement, where you can explore this historical recreated military fort, Powhatan village, and America's first permanent English colony. Learn about life in the 1600s, and you and your family can enjoy many exciting and enlightening activities at the Settlement.
Jamestown & Yorktown Combo
Available Now until 12/31/2016 View Detailed Schedule
With this combo ticket, you can enjoy one-day admission to both Jamestown Settlement and Yorktown Victory Center, which can be visited on the same or on separate days. This combination gives you the opportunity to explore not only this historical fort, but also the Victory Center, which chronicles America's evolution from colonial status to nationhood.
Events at:
Jamestown Settlement:
Tuesday, 12/1/2015

-

Saturday, 1/2/2016

Location:

A Colonial Christmas

From the first 'American' Christmas celebration held by English colonists still sailing towards the new land in 1606 to a look at the average traditions of a 1780's Virginia farmer, A Colonial Christmas is an interesting glimpse into America's holiday history.

WILLIAMSBURG VA
HOTELS & VACATION PACKAGES