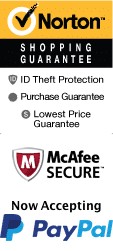 Jamestown Settlement
2110 Jamestown Rd Williamsburg, VA 23185
1-800-987-9852
Chat Now
Williamsburg, VA and Colonial Williamsburg offer some of the most unique places to visit in the country, giving insight into the American Revolution and the lives of the first colonies of America. With a visit to places like Historic Jamestowne, visitors will be able to learn all about Colonial Williamsburg and its historical impact on North America.
Explore replicas of the ships that brought the English colonists to Williamsburg Virginia, explore the life-size re-creation of a military fort and a Powhatan Native American village and relive the days of the early 17th century, all at the historical Jamestown Settlement attraction operated by the Commonwealth of Virginia. Thirteen years before the Pilgrims made their voyage to America, 104 English men and boys made a home on the banks of Virginia's James River. The Virginia Company of London wanted to turn a profit from whatever resources the "New World" may bring, and therefore funded the voyage of these men in 1607. After suffering through many hardships that threatened lives, the men and boys were able to survive and became America's first permanent English colony, also known as historic Jamestown Virginia. Exploring Jamestown colony and this revolutionary city gives unique insight into the history of the United States and North America as we know it.
Visit During Jamestown Settlement Attraction Hours to Learn About the History of Williamsburg!

When you visit Williamsburg, Virginia this year and go visiting Jamestown Settlement, you will have the opportunity to explore the land that this colony was created on through a variety of re-creations, exhibits and films. Through a dramatic film, 1607: A Nation Takes Root, you can learn about the evolution of the Virginia Company, the relationship of the English colonists with the native Powhatan Indians and the arrival of the first Africans in 1619. Then, wander outside and explore the replicas of the three ships that brought the colonists to Virginia. The Susan Constant, the Godspeed and the Discovery are moored at the pier, and you can explore all three re-creations, try steering with a whipstaff or a tiller and climb into a sailor's bunk. jamestown settlement hours, how long does it take to tour jamestown settlement
Also located outside are two other interactive re-creations of life in the 1600's. A fort modeled after a military base is available for guests to explore. Inside the fort, you can travel through the residences, an Anglican church, a governor's house and more. You can also watch as historical interpreters forge and repair metal objects in a blacksmith's forge, as well as try on some armor and play games of the 17th century. Then, explore the re-creation of a Powhatan village, learn about the world of Pocahontas and test your skills in a game of corncob darts. You can finish off your visit with a meal at the onsite cafe.
All of these exciting and enlightening activities and explorations await you in what is considered to be Americas historic triangle. Go back in time to the earliest days of America for a unique and incredible experience. Don't miss out on the opportunity to explore realistic models of some of the habitats and lifestyles of the people of the past. This is one historical adventure you will not want to miss on your Williamsburg vacation. There are also plenty of other fun things to do around Williamsburg, VA!
About the Combo Ticket

In addition to your basic admission, you will also get a self-guided tour of the American Revolution Museum at Yorktown Victory historic area, and it's sure to be an intriguing time! Here, guests will find a multitude of exhibits and displays all dedicated to portraying the true history of the Battle of Yorktown on the Yorktown Battlefield itself. This self-guided adventure allows guests to experience everything at their own pace as well while discovering the history of colonial Virginia and the Revolutionary War.
Williamsburg is one of the most fascinating places in the United States, and guests can explore the living history of the country with Virginias historic triangle ticket. Vistiing Jamestown, historic Yorktown, and the surrounding areas in the greater Williamsburg area make for an amazing adventure, and the Jamestown Yorktown foundation strives to preserve this history. Visit and uncover the history of the United States! There are so many amazing things to see and explore in the Colonial Williamsburg area. Visit places like Busch Gardens Williamsburg, Water Country USA, or Yorktown Victory Center among a variety of fantastic attractions.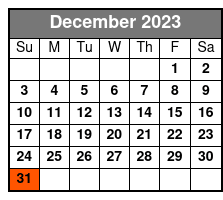 Options:
Jamestown Settlement
Available Now until 12/31/2023 View Detailed Schedule
Enjoy one-day admission, where you can explore this historical recreated military fort, Powhatan village, and America's first permanent English colony. Learn about life in the 1600s, and you and your family can enjoy many exciting and enlightening activities.
Jamestown Settlement & American Revolution Museum at Yorktown
Available Now until 12/31/2023 View Detailed Schedule
With this combo ticket, you can enjoy one-day admission to both locations, which can be visited on the same day or on separate days. This combination gives you the opportunity to explore not only this historical fort but also the American Revolution Museum at Yorktown which chronicles America's evolution from colonial status to nationhood.
Reviews

jeffrey harris
Sevierville, TN
✓
Verified Traveler
Was not sure what to expect since my family and i have never been before. It was awesome when you 1st pull into the parking lot and see all the state flags and the info they provide on the states. Once inside and checking in and viewing all the neat and interesting culture and how they lived of the land. Going down to the dock and seeing the ships they used for travel was very interesting. Its very educational and something that both kids and adults can get into.

Joe Moffett
Cumberland, MD
✓
Verified Traveler
"Fantastic museum and center"
This was quite an enjoyable addition to our trip. Fantastic museum and center (very modern bdlg-begin there) and visit atrip into our heritage. An indian village, a large military fort, sailing ships from the past and colonists, soldiers and indians to act the part. The original sites have a glass blowing exhibition (quite unique), outline of a church's ruins and the shore line (more adult type info.)

Brenda
Boone, IA
✓
Verified Traveler
"One of the best displays that to date I have ever seen!"
One of the best displays that to date i have ever seen! Vistors are invited to come aboard each of these three ships, and visit all of the areas of these ships. You will get an almost exact idea of how it was to actually be on these ships, what the passengers wore(costumed shippers are there)what the beds looked like(and even get to lay on one or two), where they ate at, what they did for entertainment, and what kind of travelling gear that was 'shipgear' in 1607. It is almost like you are there. Definitely worth a visit!

Rick Gentry
Port Charlotte, Fl 33948
✓
Verified Traveler
"I feel compelled to return time and again just to touch the place where the first words of freedom were spoken"
I highly encourage one and all to come to Jamestown and see if they can feel the 'deja vu feeling i got while there. While standing at the front of pocohantas' statue the feeling that i had been there before swept through me like the wind sweeps the james river. According to our family tree, my ancestors arrived at Jamestown in time for the bacon rebellion and subsequently purchased quite a bit of land in the surrounding area. Their hearts were in Jamestown and i feel compelled to return time and again just to touch the place where the first words of freedom were spoken. America began at Jamestown with those words and then came to fruition just a short piece down the colonial parkway at yorktown. Anyone who holds a love for america should undertake a visit to where it all began...Jamestown! This fall i will begin my search for the actual spot where my ancestors had their homestead.
Frequently Asked Questions for Jamestown Settlement:
Approximately how long could a customer plan to spend?

Guests spend about 2 hours here. With the combo ticket guests spend about 4 hours.

What amenities are available?

Eateries and gift shops.

Are wheelchairs and strollers available? Is there a rental fee?

Yes, on a first-come first-serve basis.

Is it handicap accessible?

Yes.

Is photography & video recording allowed?

Yes.

For what ages is it appropriate?

All ages.

Is parking available? Is it free?

Yes. Parking is free.
Book Now!