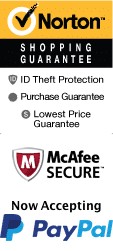 Americas Historic Triangle Colonial Williamsburg Historic Jamestown and Yorktown
101 Visitor Center Dr Williamsburg, Virginia 23185
1-800-987-9852
Chat Now
Americas Historic Triangle Colonial Williamsburg Historic Jamestown and Yorktown Photos (22)
If you're looking for a dose of American history while having an entertaining adventure, the America's Historic Triangle tour is the perfect way to spend your time. This tour will take you through three historical sites that played significant roles in the birth of the United States: Colonial Williamsburg, Historic Jamestown, and Yorktown.

Colonial Williamsburg is a living museum where visitors can get a glimpse of what life was like during the 18th century in America. You'll see costumed interpreters reenact daily life and witness tradesmen in action, such as blacksmiths, tailors and wig-makers. Visitors also have the opportunity to tour historical buildings and homes. In Historic Jamestown, you'll see the ruins of America's first permanent English settlement. Learn about the story of Pocahontas and Captain John Smith, as well as the archeological digs that uncovered new clues about the colonists and how they lived.

Yorktown is the site of the decisive battle that sealed the American Revolution. Visitors can view the original earthworks, cannons and Revolutionary-era homes. The tour also includes a visit to the American Revolution Museum, featuring interactive exhibits that bring the era to life.

The tour typically lasts around eight hours, with comfortable transportation between sites, and includes a knowledgeable, trained guide. Expect to walk about three miles during the tour, with time for breaks and refreshments. If you're a history buff, or just love learning about the past, this tour is a must-see.

This tour is a unique opportunity to take a step back in time and witness the historic events that shaped the United States. The sights, sounds, and experiences you'll encounter will transport you to another era. Don't miss your chance to see these iconic American landmarks and learn about the struggles and triumphs that led to the founding of our great nation. Book your tickets to America's Historic Triangle tour today.
Frequently Asked Questions for Americas Historic Triangle Colonial Williamsburg Historic Jamestown and Yorktown:
What is included in the admission price?

Includes seven-day access to discover "American's historic triangle": Colonial Williamsburg, Historic Jamestowne, Jamestown Settlement, the American Revolution Museum at Yorktown, and Yorktown Battlefield.

For what ages is the tour appropriate?

Great for all ages.
Book Now!