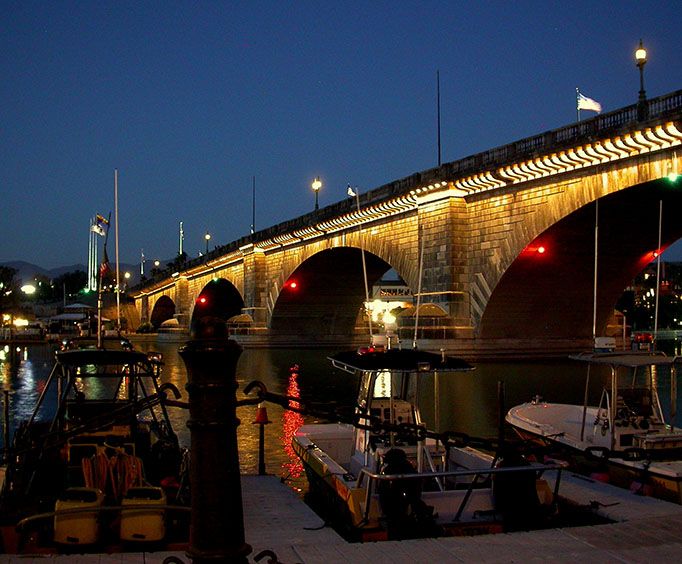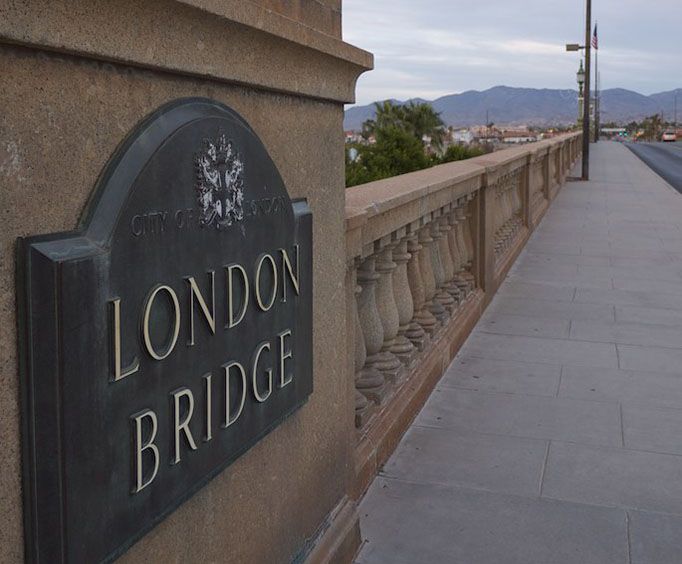 London Bridge near Williams, AZ
McCulloch Blvd N. Lake Havasu City, AZ 86403
Everyone knows the traditional English nursery rhyme "London Bridge is Falling Down", but what most people do not realize is that the original London Bridge is no longer located in Great Britain over the Thames River.
Indeed, after more than 140 years of use, it was determined that the bridge was unable to withstand automotive traffic and the city of London began seeking out a new home for this historic piece of construction. For the sum of $2,460,000, Lake Havasu City, Arizona purchased the bridge and brought it overseas piece-by-piece. It took three years of meticulous reconstruction to bring the Tudor-style roadway back to life, but finally in 1971 the bridge was reopened. Now, it serves as the largest attraction in the state of Arizona after the Grand Canyon.
Visitors are encouraged to not only visit and view London Bridge, but also take a 90-minute walking tour guided by the Lake Havasu City Visitor's Center for just $10(USD). Children 12 and under may participate in the tour for free.
In addition to crossing the bridge whose story has been entertaining children for centuries, visitors can spend some time sailing the Bridgewater Channel, over which the bridge crosses; relax on London Bridge Beach; and grab lunch at one of over a dozen restaurants that are located within walking distance of the attraction. Whether you visit specifically to view the bridge or decide to make a day of it and explore the surrounding area as well, there is something special about a visit to London Bridge.

LAKE HAVASU CITY AZ
HOTELS & VACATION PACKAGES
MOST POPULAR THINGS TO DO
IN LAKE HAVASU CITY ARIZONA