Travelodge Suites Virginia Beach Oceanfront - Atlantic Ave
1909 Atlantic Ave Virginia Beach, VA 23451
1-800-987-9852
Description
Travelodge Suites Virginia Beach Oceanfront - Atlantic Ave Photos (9)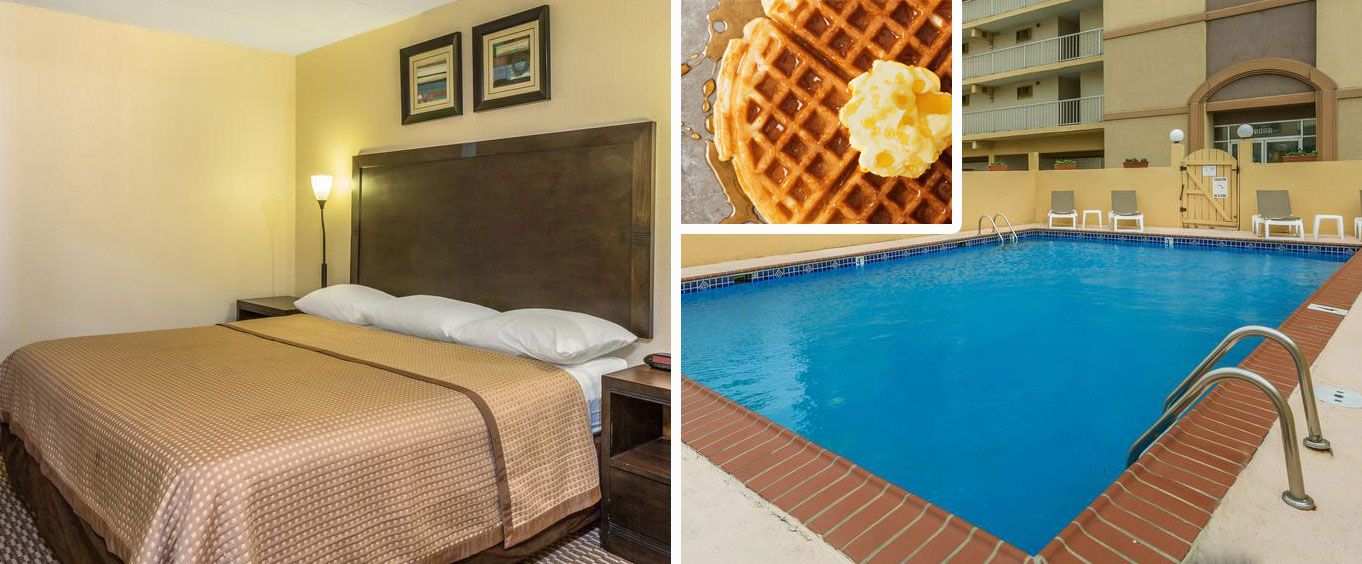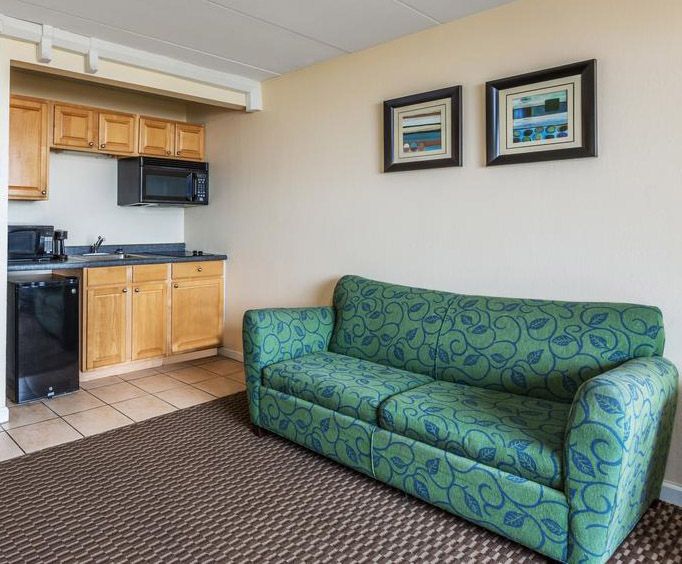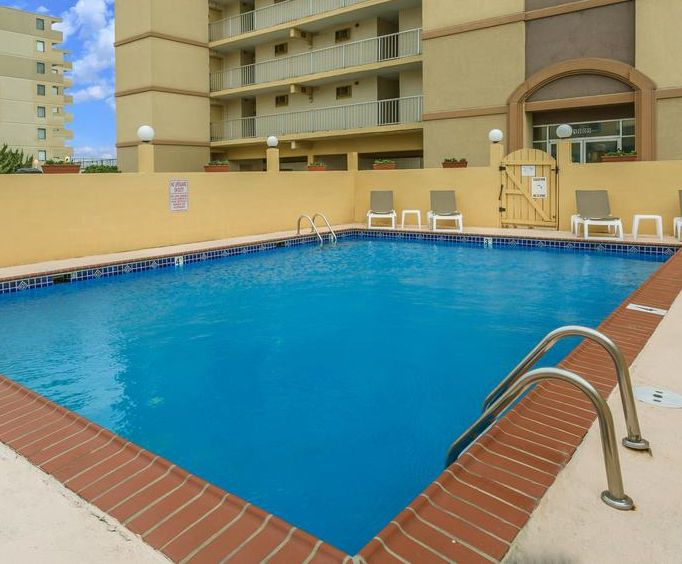 Located right along the Virginia Beach boardwalk for a lovely adventure down the sandy beaches, the Travelodge Suites Virginia Beach Oceanfront - Atlantic Ave offers guests a comfortable stay right along the Atlantic Ocean and sandy shore for an amazing vacation experience. The hotel includes wonderful amenities to enjoy including complimentary continental breakfast, high-speed internet, complimentary parking, and laundry facilities. Other nearby attractions include Nightmare Mansion, Pirates Paradise Mini Golf, Jungle Golf of Virginia Beach, Virginia Beach Convention Center, Virginia Museum of Contemporary Art, and so much more.
Rise and shine in the morning where a delicious complimentary continental breakfast is waiting for you in the lobby. Fill up on your favorite breakfast food items so you can head out to tons of fun attractions and sightseeing in the area with full stomachs. Throughout the hotel, high-speed wireless internet is available for your convenience so you can check your emails and plan your daily vacation plans and activities. The hotel offers complimentary parking so you don't have to worry about extra fees and spend that money on souvenirs and more activities during your stay. The on-site laundry facilities make sure you have crisp, clean, and fresh clothes during your vacation for a lovely dinner night experience.
The suites are large and comfortable with a sitting area and private balconies with oceanfront views. The kitchen offers a sink, coffeemaker, microwave, and mini-fridge. Other amenities include in-room safe, free wifi, bathroom amenities, cable tv, and so much more. Enjoy great seafood restaurants nearby like Tautogs or Harpoon Larry's, or Abbey Road for comfort foods, all within a half-mile from the hotel and many other lodging options.
Book Now!