BEST WESTERN PLUS Sandcastle Beachfront Hotel
1307 Atlantic Ave Virginia Beach, VA 23451
1-800-987-9852
Description
BEST WESTERN PLUS Sandcastle Beachfront Hotel Photos (12)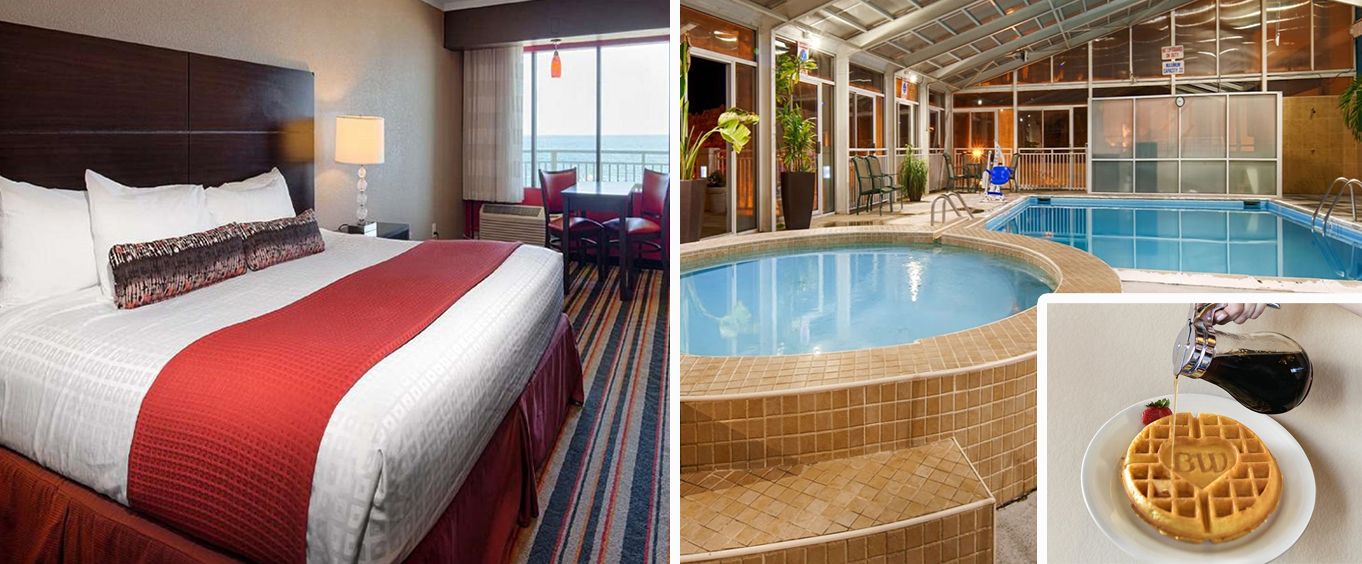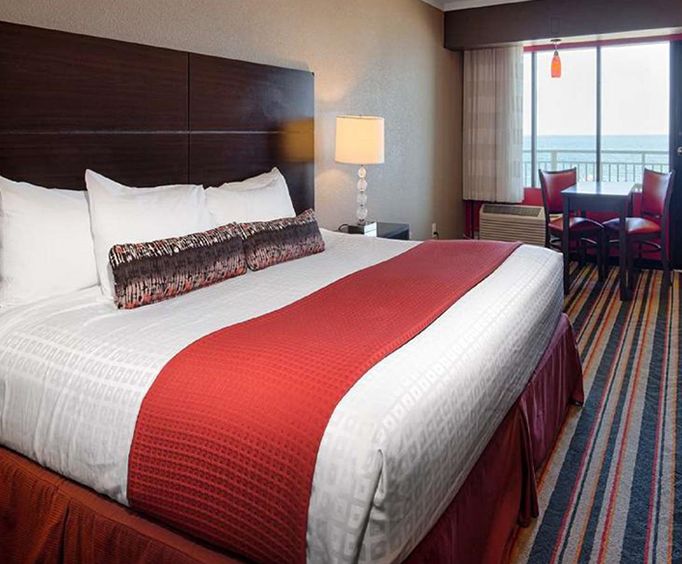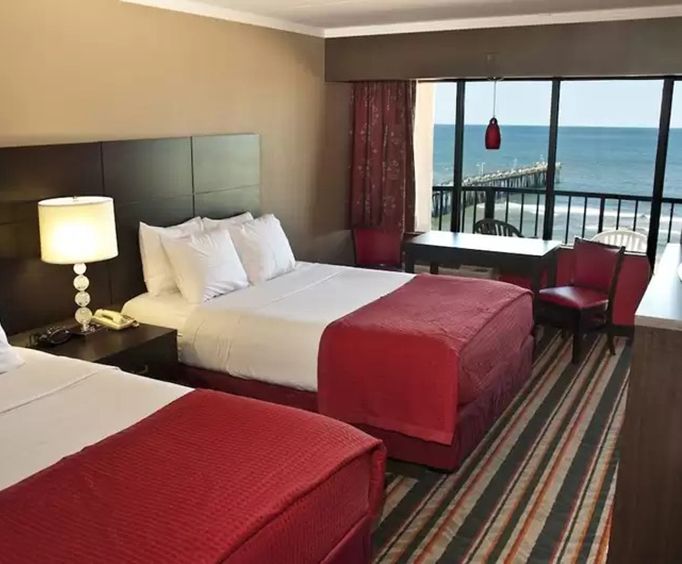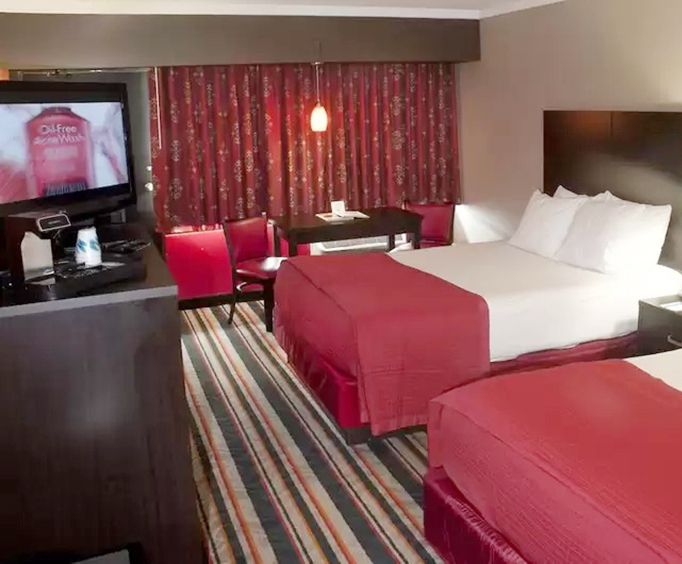 The Best Western Plus Sandcastle Beachfront Hotel sits on the boardwalk of Virginia Beach and is just 1.5 miles away from the Virginia Aquarium and Marine Science Center. Guests at the hotel are treated to a free hot breakfast, fitness center, a heated swimming pool, meeting and banquet facilities, free Wi-Fi, on site shopping center, 24 hour business center, laundry facilities, gift shops, bar/lounge, two restaurants on site, laundry service, and coffee/tea reception in the lobby. It is also only .9 miles away from the Virginia Beach Convention Center.
The Best Western Plus Sandcastle Beachfront Hotel is located right on the beach making it easy to enjoy the finer things in life and the natural things in life at the same time. The hotel itself offers luxury to its guests with vibrant colors and bold décor instantly communicating the vibe of Virginia Beach while amenities like the spa tub and large suites offer a chance to spoil oneself. The hotel itself offers an indoor pool and children's pool as a bonus and the fresh seawater smell from the hotel balcony should be enough inspiration to wake up and take on nearby shops and boardwalk every morning.
All of the guest rooms at the Best Western Plus Sandcastle Beachfront Hotel offer free Wi-Fi, free local calls, free toiletries, shower/tub, iron/ironing board, room service, microwave, air conditioning, cable TV service, daily housekeeping, refrigerator, hair dryer, and coffee/tea maker. There are plenty of shops and restaurants along the boardwalk, but just two miles away is the Ocean Breeze Water Park for guests that want to try out the theme parks of the area.
Be sure to choose the perfect hotel for you and your family in the Virginia Beach area for the best vacation experience possible!
Book Now!