Virginia Beach, VA Kayak Tours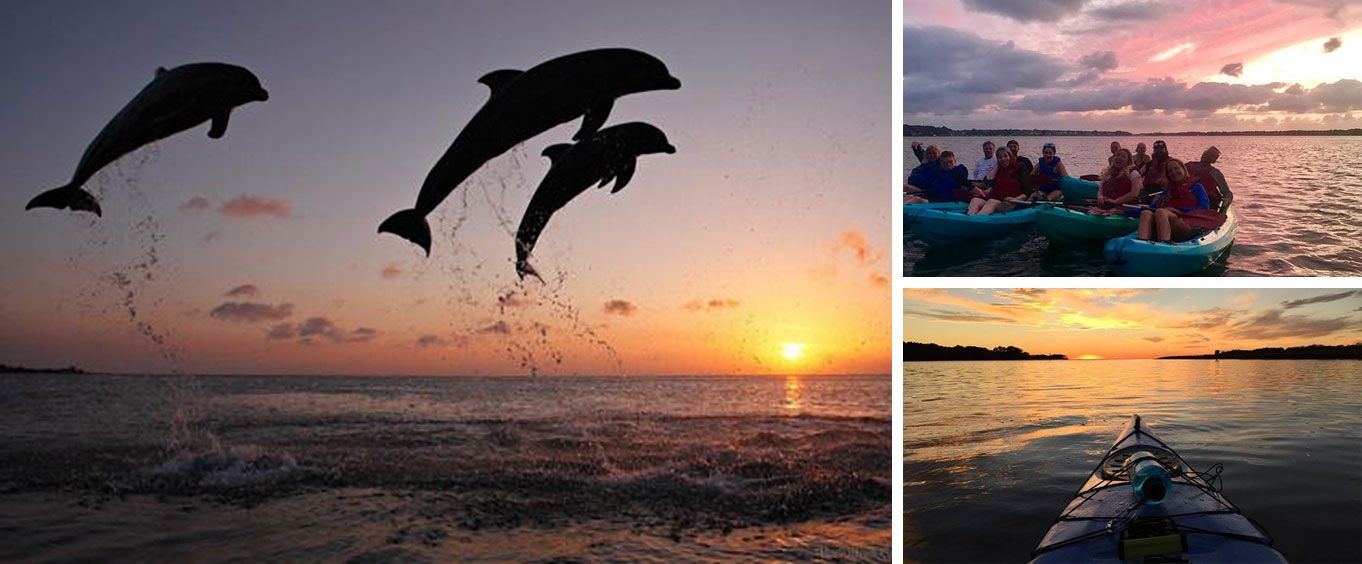 Virginia Beach Kayak Tours
See bottlenose dolphins up close and in their natural habitat with the Sunset Dolphin Kayak Tours in Virginia Beach. The kayak takes visitors up the Chesapeake Bay for a two hour tour to not only see dolphins, but other wildlife native to the area. Along with the dolphins, kayakers can also check out other sites along the coast, including the Cape Henry Lighthouses and the Chesapeake Bay Bridge Tunnel, all against the backdrop of the colorful sunset. The Sunset Dolphin Kayak Tours are for all ages and includes all necessary gear and equipment for visitors, who are permitted to bring both still and video cameras.
Available 153 days between May 1 & Sep 30
While paddling in a kayak, guests have the opportunity to view dolphins and other animals in the ocean on the Small Group Dolphin Tour. Some of the dolphins could swim right up to the sides of the kayaks for guests to touch them and interact with them in other ways. While in the water off the coast of Virginia Beach, guests will learn about some of the wildlife in the area and the history of the town. A guide takes the group out in the ocean while answering questions and giving details about how to interact with the dolphins in the water during this kayak tour.
Available 184 days between May 1 & Oct 31