North Shore and Vancouver City Combo Tour

On this fantastic full day excursion, you will see the very best of North Shore from its rainforests and rocky mountain peaks, to its scenic parks and landmarks, as well as experiencing the heritage and comfort of Vancouver, from oceanside beaches to urban city blocks.

Details

Tour lasts approximately 8.5 hours.

Hotel Pick Up & Drop Off is Included
*View Details

Appropriate for All Ages

Both Cameras and Video Cameras are Permitted

View Schedule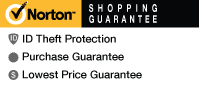 Description
This is an amazing tour that combines the vast skyscrapers and landscapes of North Shore and Vancouver with the rainforests, mountain peaks, scenic parks, and various other natural features surrounding the area. During this amazing tour, you will also make a stop at the beautiful Grouse Mountain.
You will visit the Refuge for Endangered Wildlife, a grizzly bear habitat on Grouse Mountain, as well as Cliffwalk and the Capilano Suspension Bridge! You will also make a stop at Stanley Park, where you will be able to see magnificent totem poles that have made their home in the park, and take advantage of scenic overlooks of the city below. Some of the amazing neighborhoods, landmarks, and buildings you will pass while on your combination tour include the Lions Gate Bridge, Chinatown, Gastown, downtown Vancouver, Canada Place, and sports stadiums including the world's largest cable-supported retractable roof, BC Place! Be sure to bring your camera along on this unforgettable full-day excursion, and bring the entire family on a tour that is the perfect addition to any family vacation or small getaway.
Grouse Mountain: Reaching a towering 4,000 feet, Grouse Mountain is a vast mountainous playground that offers birds of prey demonstrations, lumberjack shows, scenic views and overlooks, and a wildlife refuge. Its first lodge was constructed by Scandinavians in the 1920's who hauled wooden planks up the trail, now known as Grouse Grind, to build the lodge.
Refuge for Endangered Wildlife: This grizzly habitat rests comfortably atop Grouse Mountain and features numerous grizzly bears as well as a timber wolf named Alpha, owls and other birds of prey, and hummingbirds during the spring and summer months. While exploring this fantastic refuge, you will be able to learn about the ongoing research, conservation, and educational programs available to help you understand endangerment and the animal species considered endangered.
Stanley Park: This massive, urban park stretches over 1,000 acres and is almost entirely surrounded by the waters of English Bay and Vancouver Harbor. Instead of being designed and landscaped, Stanley Park is the product of evolution between forest and urban space. Most of the man-made buildings you will see on the island were built between 1911 and 1937.
Capilano Suspension Bridge: This simple suspension bridge over the Capilano River hangs over 400 feet above the river, and is 230 feet long. Originally built with hemp ropes and cedar planks in 1889, the bridge was completely rebuilt in 1956 after being sold to new owners.
Cliffwalk: This adventure experience provides access to some of the previously unexplored reaches of the park, reaching heights of 300 feet over the Capilano River and even higher over the Capilano Suspension Bridge! This adventure combines the thrill of a soaring, thick glass bridge with educational signage that gives you insight to some of the geological relationships of the area, including interactions between water, granite, wildlife, and more.
Tour Highlights:
Stops at Grouse Mountain, Refuge for Endangered Wildlife, Cliffwalk, Stanley Park, and Capilano Suspension Bridge
Views of downtown Vancouver, Sports Stadiums, Chinatown, Lions Gate Bridge, Canada Place, and Gastown
Recommended Attire: Comfortable, supportive clothing, including walking shoes and an extra layer for warmth. Please dress weather appropriately.
Still Have Questions?

Options:
North Shore and Vancouver City Combo Tour: Tour Ticket
Available 9/8/2015 until 9/27/2015 View Detailed Schedule
PerPerson
MOST POPULAR THINGS TO DO
IN BRITISH COLUMBIA