Capilano Suspension Bridge
3735 Capilano Road Vancouver, BC V7R 4J1 |
1-800-987-9852

Naturally Thrilling Since 1889, the Capilano Suspension Bridge takes you to the serenity of a West Coast rainforest.

Details

Most Visitors Spend Approximately 2-2.5 Hours at the Experience

Souvenir Cerficiates, Maps, Guided History and Nature Tours, and Seasonal Entertainment Included in Price

Hotel Pick Up & Drop Off is Included
*View Details

Appropriate for All Ages

Both Cameras and Video Cameras are Permitted

Restaurant and Gift Shop On-site

View Schedule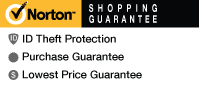 Description


Highlights/general details Capilano Suspension Bridge, Treetops Adventure & Cliffwalk Kiapalano First Nations experience complimentary guided history and nature tours seasonal entertainment & raptors ridge birds of prey park maps in seven languages 'I Made It!' certificates... if you make it nnsurpassed shopping in the Trading Post, a variety of restaurant options from grab and go to full-service dining, biodegradable rain ponchos (if you are lucky and it rains) 27 acres of nature, history, and culture.

VANCOUVER
SHOWS & ACTIVITIES
MOST POPULAR THINGS TO DO
IN VANCOUVER BRITISH COLUMBIA