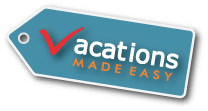 Vail, CO: Reserve Attraction & Show Tickets, Lodging And Vacation Packages securely online today
Find lodging and exciting events in the Vail area easily online. Whether you're planning on a relaxing time in a quaint condo or an all out time of skiing excitement, the beautiful area of Vail can offer it all. Use our many great tools to start building your dream vacation to the Vail area!

Vail, CO Vacation Packages
To experience the best of skiing in Vail, CO, book the Vail Adventure Package.

Starting at

$293

per adult*




Package Includes

Snowboard Package
2 Nights' Lodging in your choice of over 16 hotels. in your choice of over 15 hotels.
For an amazing vacation spent in the stunning mountains of Colorado, book the Vail Weekend Getaway.

Starting at

$293

per adult*




Package Includes

2 Nights' Lodging in your choice of over 16 hotels. in your choice of over 15 hotels.
Demo Ski Package
Colorado is the perfect vacation destination, and with the Weeklong Vail Ski Vacation Package, you can view the majesty of the Rockies up close with seven nights' lodging, the High-Performance Ski Package, and the Snowboard Package.

Starting at

$976

per adult*




Package Includes

7 Nights' Lodging in your choice of over 15 hotels.
High Performance Ski Package
Snowboard Package


Most Popular Types of Activities
Most Popular Types of Amenities & Room Types