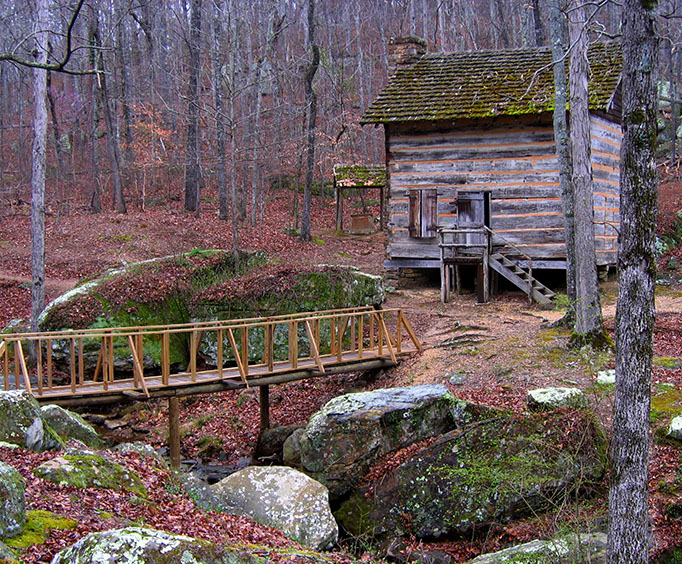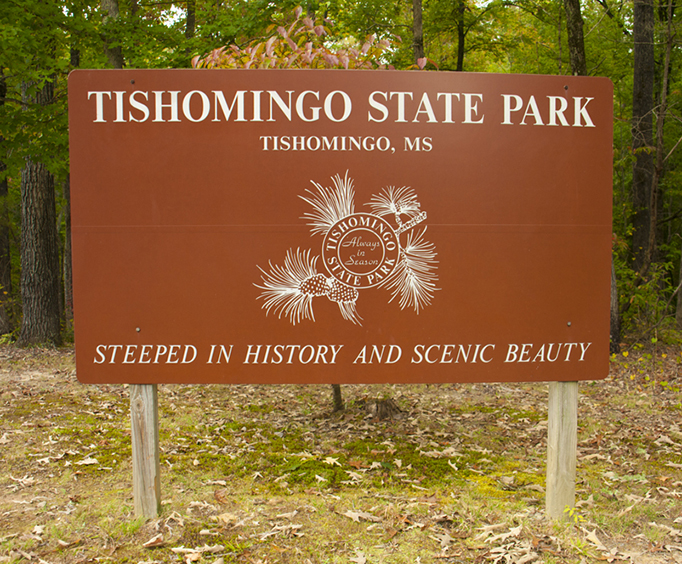 Tishomingo State Park near Tupelo, MS
105 Co Rd 90
Travel to the foothills of the Appalachian Mountains to visit Tishomingo State Park.
Located in Tupelo, Mississippi, the park is home to both historic as well as natural beauty. The area is seeped in rich history, with archaeological finds dating all the way back to 7,000 B.C with the presence of Paleo Indians.
This delightful and scenic park received its name from the leader of the Chickasaw nation, Chief Tishomingo. Running directly through the center of the park is the first highway of the area, Natchez Trace Parkway, originally built in the early 1800s. The park is full of massive rock formations as well as ferns covering the ground and growing out of crevices. The area offers a very diverse landscape that is not found anywhere else in Mississippi. Moss covered rocks and trees, and brightly colored wildflowers border the walking trails; the same trails once walked by Native Americans. Visiting this location is an all-day event with a lot of wonderful things to do including a disc golf course, compass course, rock climbing, and hiking trails. Canoeing and fishing are also available in Bear Creek and Haynes Lake. The park features a playground, pavilions, a lodge, multi-use fields, a volleyball court, and a beautiful swimming pool.
Spend a day at this beautiful and scenic park. Head to Tupelo, Mississippi and step back in time while you reconnect with nature at Tishomingo State Park, once home to the Paleo Indians. Enjoy all the amazing beauty nature has to offer while spending a day with friends or family. Don't miss the chance to make fun memories, head to Tupelo, Mississippi today.

MOST POPULAR THINGS TO DO
IN MISSISSIPPI