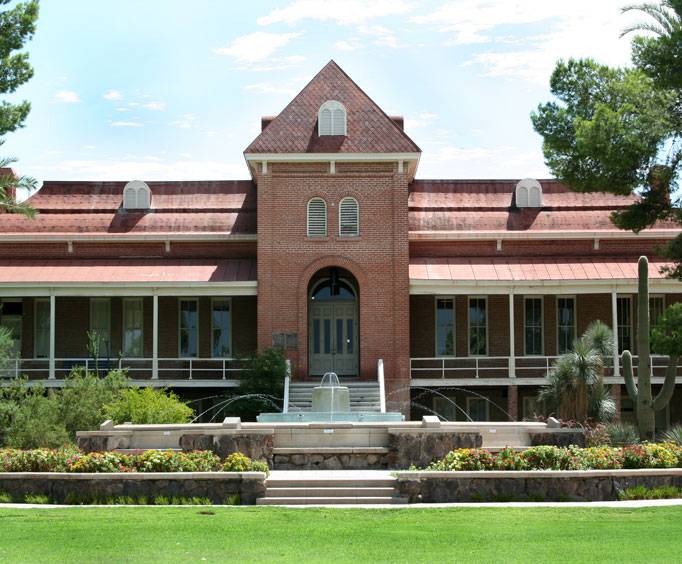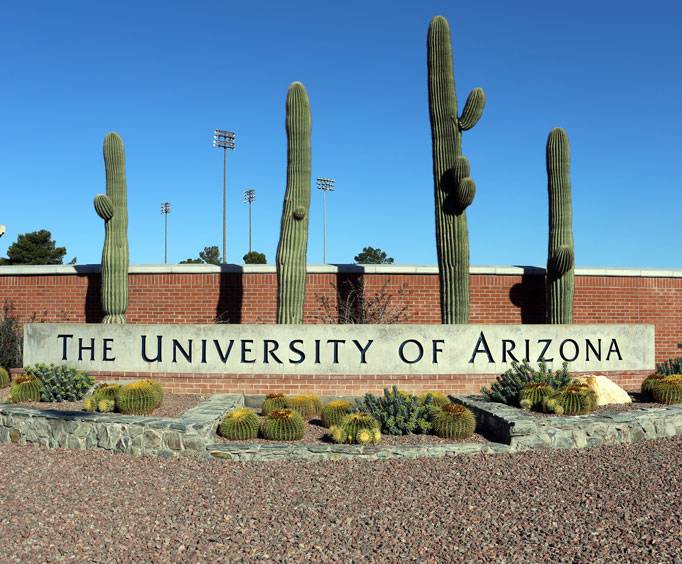 University of Arizona Campus in Tucson, AZ
The University of Arizona (generally referred to as U of A, UA or Arizona), a public research university, which has a ranking of prominence in the world's best universities, is situated in Tucson, Arizona. Arizona's Wildcats' (often shortened to "Cats") fame as an athletic team, members of the Pac-12 Conference of the NCAA, go beyond the norms and secured national importance in several sports.
University's finesse in handling its activities is seeable not only in sports but on various other activities, from literature to arts to name a two. Museums which are deeply rooted in the cultural heritage, performing arts' subsidiary branches consisting mainly of a school of music and dance, a repertory theater, art galleries, poetry center, and film theaters are the central attractions.
After the passage of a bill in the 18th century, the need for a university in Arizona grew. Uncertainty regarding the land made a temporary halt in building the university at first. Two gamblers and a saloon keeper donated the property later for the cause where Old Main, the first building, which is still in use today, was built and 32 students met there for the first time.
State-of-the-art facilities, from technology to arts, with its rich plethora of useful and rare documents, are of the utmost quality. Yearly books sale is an extraordinary chance to find excellent books from fiction, history, poetry to classic in one place. The peaceful aura of the campus and the nearby commercial areas indeed make a visitor more comfortable.
Events at University of Arizona Campus