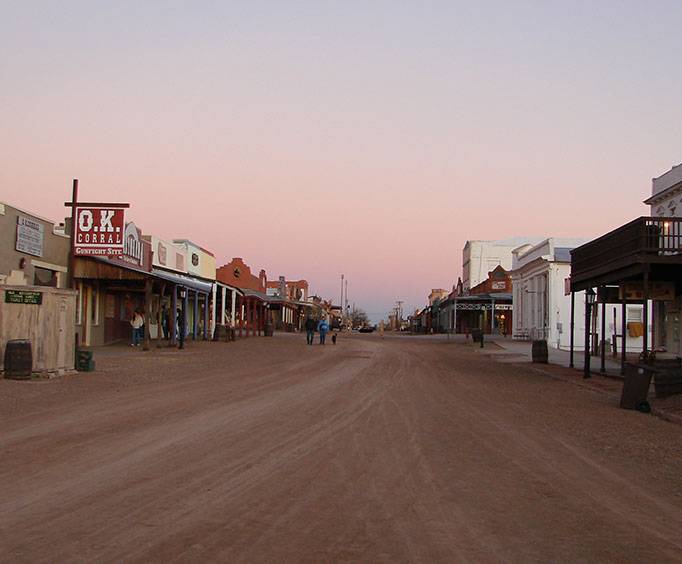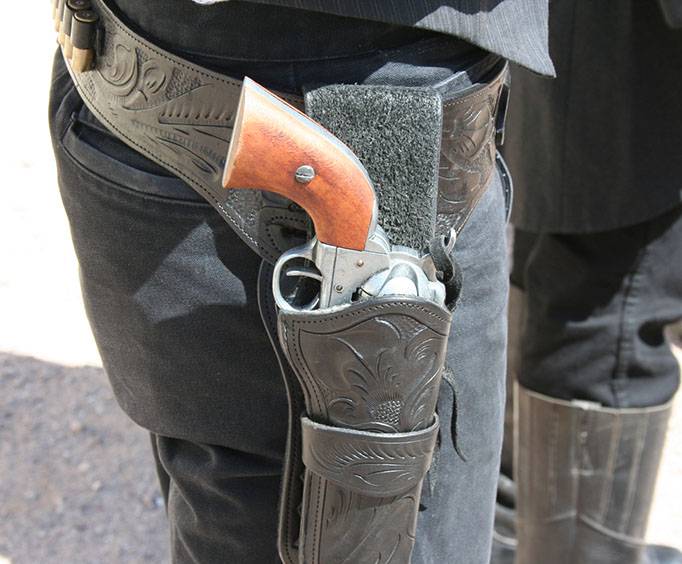 OK Corral near Tucson, AZ
326 E Allen St Tombstone, AZ 85638
The OK Corral, Tombstone, Arizona is located 70 miles from Tucson Arizona, a must see for old west history buffs.
The site of the famous shootout, this old west town has much to do and see.
Site of the infamous gun battle between Wyatt Earp and the Clanton's it is a fantastic place full of history. With five museums and daily gunfights, this old west town takes the visitor back to the 1880's and the life and times of Wyatt Earp and his lawmen companions. Life size figures of lawman Earp and Doc Holliday stand in the exact position they were in on October 26, 1881. With gunfights three times a day, a great place to get the feel of the old west. Also in Tombstone, is The Tombstone Epitaph newspaper office, oldest newspaper office in the west, with the original printing press there on display.
The fantastic history comes to life here at the OK Corral. With Tombstone's humble beginnings as a silver mining town, one can see historic blacksmiths at work and enjoy horse-drawn wagon rides through town. With many old photographs of Geronimo, and a tour of Doc Holliday's hotel room, Tombstone has it all for one interested in the old west and the gunfight that made Wyatt Earp famous.
When in Tucson, Arizona a great place to visit is the OK Corral in Tombstone, Arizona. Here in the town the old west comes alive, with daily shows every 30 minutes and exciting exhibits on display