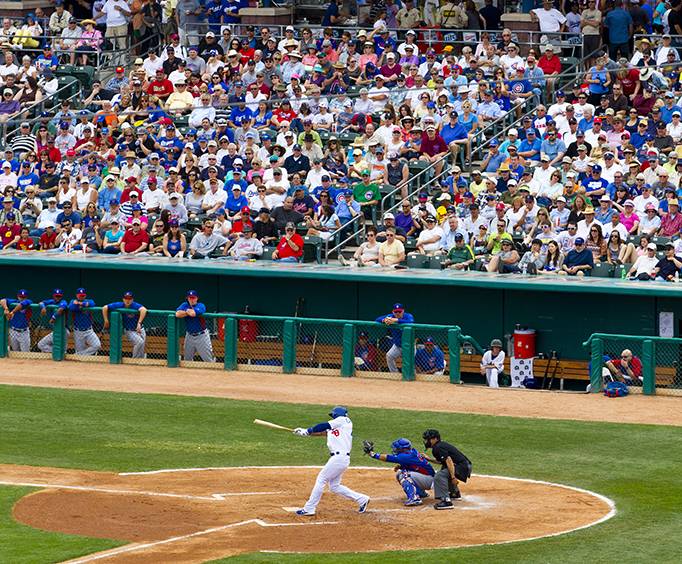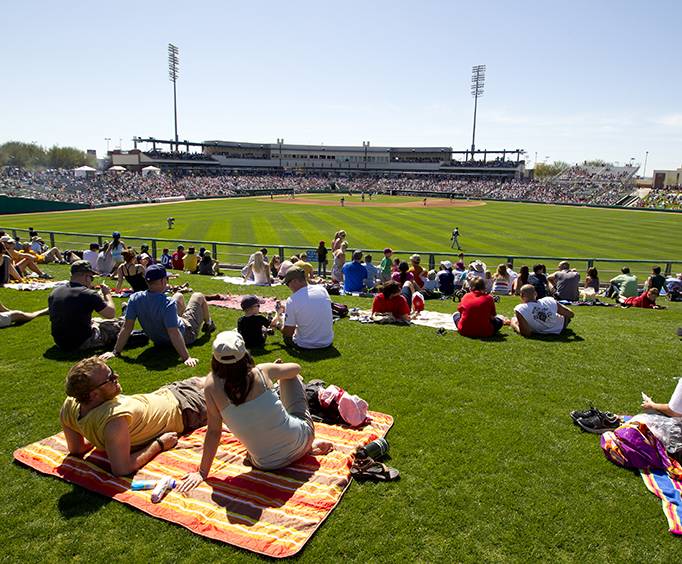 Kino Veterans Memorial Stadium in Tucson, AZ
2500 E Ajo Way Tucson, AZ 85713
If your interested in baseball with a historic atmosphere, consider going to Kino Veterans's Memorial Stadium in Tucson Arizona.
The stadium is one of the largest in the city and offers seating for trade shows, concerts, and multiple sporting events. Kino Veteran's Memorial Stadium is right in the center of a cluster of small fields located in beautiful Pima County. The stadium was built in memory of those that served and the Korean war and houses a number of wonderful and memorials and parks dedicated to the men and woman that serve our country. It is a perfect place to explore whether it is on your way to a sporting event or just passing through on a family trip.
The stadium offers comfort and accessibility with over 3,000 parking spots available. The stadium itself stands out among a group of fields and complexes in Tucson's Stadium District. The stadium was built in 1991 and has been operating year round ever Since. Tailgating is also permitted on stadium property making it easy to turn a short game into all day event. The stadium is outfitted with all of the modern amenities required of stadium in today's day and age.
The Tucson Stadium District also offers a myriad of events and activities throughout the year. Kino Veteran's Memorial Stadium is a fantastic destination for sports events fun for the whole family, and if it is not enough to fill your day, Pima County is filled with more than enough to keep your family occupied. The stadium gives visitors access to a calendar that provides dates for events that are held throughout the year. Those interested in attending an event or visiting the stadium district should view the site for more fantastic information. For sports and events in the sun, take the trip to Kino Veteran's Memorial Stadium in beautiful Tucson Arizona.
Events at Kino Veterans Memorial Stadium