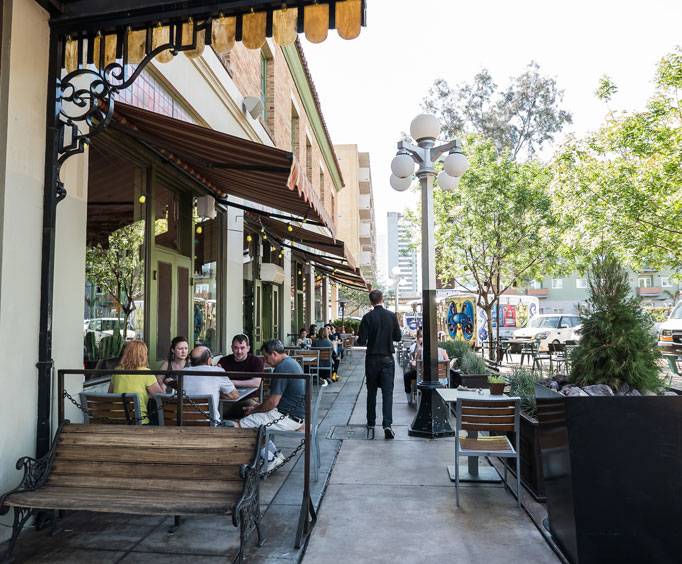 Hotel Congress in Tucson, AZ
311 E. Congress St. Tucson, AZ 85701
When visiting Tucson, Arizona, stop in at the Hotel Congress. Conveniently located downtown at 311 E. Congress Street, do not be fooled by its name. Offering a range of excellent entertainment and dining options, it's actually more of a venue destination, but certainly book a room, too.
Whether you're interested in a romantic date night dinner, planning a wedding or desire some live musical performance, the Hotel Congress is prepared to serve you in style. For example, the dining experience, the room amenities and the unique party atmosphere wonderfully express their delightful attention to detail and exceptional service. Keep an eye out for a terrific range of fun (for your entire family and/or group of friends) calendar activities on their schedule.
With the Hotel Congress's origins dating back to 1908, to the days of train coaches carrying passengers, as the Wild West moved into the modern era, so did the this establishment. Today, its significant evolving and transformation into the 21st century is quite apparent, as it celebrates a grand 100 year birthday celebration with poetry contents and other special events in the upcoming months of 2018.
If you are planning a trip in the Tucson, Arizona area, a stop to the Hotel Congress is a sure to be a unique experience. As you sit down in the restaurant or settle into a comfortable bed reserved for a night, weekend or entire week, just imagine all the fascinating stories of past events. Plus, there are even rumors and rumbling's of a few ghost tales, too. As a bonus, you can walk to several other historical sightseeing attractions in the area.