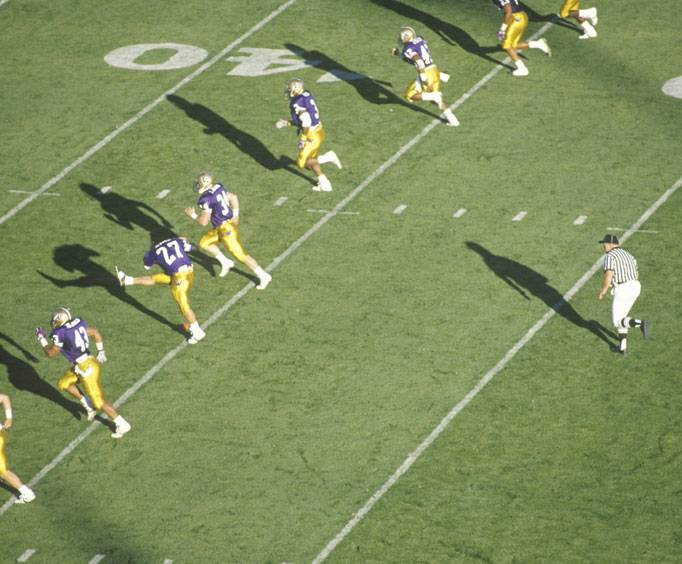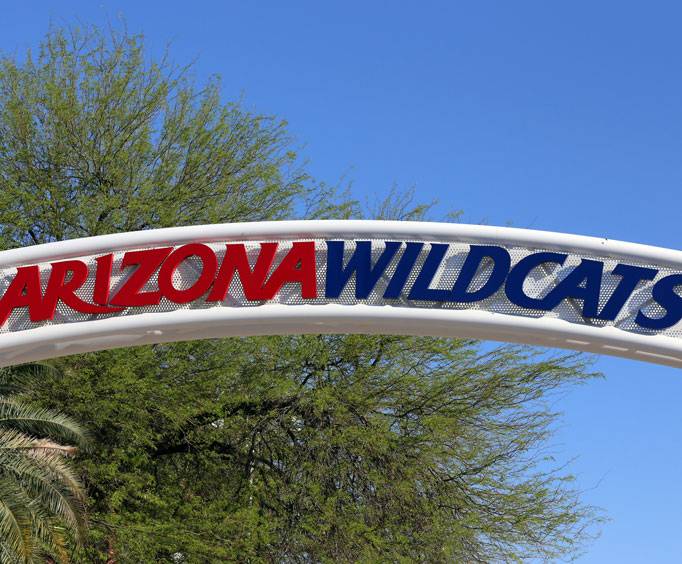 Arizona Stadium in Tucson, AZ
545 N. National Championship Drive Tucson, AZ 85719
Arizona Stadium is a 56,000 seat venue located on the campus of the University of Arizona in Tucson.
It is the home field of the Arizona Wildcats, the university's Division I football team which plays in the Pac-12 Conference. The stadium was originally built in 1929 but has seen substantial renovations over the years. It is located on 545 N. National Championship Drive, just south of the University of Arizona Libraries Main Library.
The size of the venue allows it to hold a diverse amount of events. Everything from concerts to commencements has taken place at Arizona Stadium over the years. Its grounds once served as a filming location for the 20th Century Fox film "Revenge of the Nerds". However, the biggest attraction remains the school's football team, which plays its home games at the stadium. A staggering amount of fans pack the walls to watch their beloved Wildcats compete against some of the best teams in the country. No games are more watched than those against their bitter rival, ASU. In fact, the record attendance of Arizona Stadium was set during the 1996 season, when the two teams clashed before a packed stadium, setting the record at 59,920.
If you find yourself in Tucson, make sure to come out and visit the stadium. Game days are incredibly exciting. There is fun to be had for children of all ages. The concessions serve hot food and cold drinks, and there is plenty of parking. We hope to see you at kickoff!
Events at Arizona Stadium