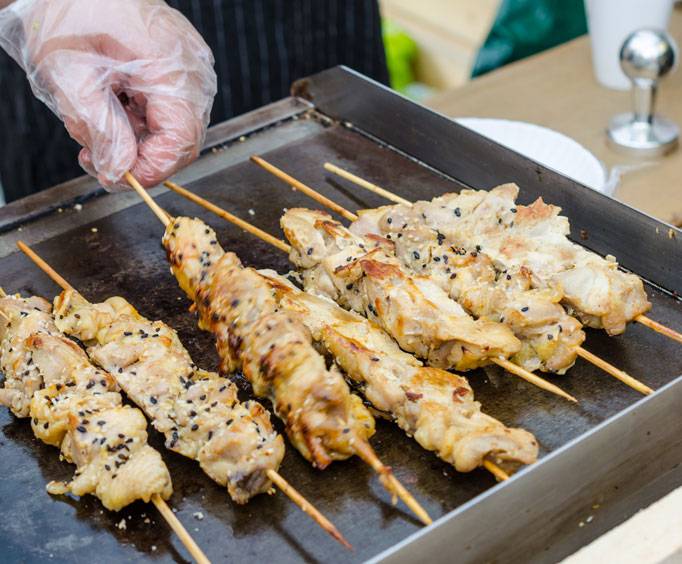 Savor Food & Wine Festival in Tucson, AZ
2150 N. Alvernon Way Tucson, AZ 85712
On February 2, 2019 in Tucson, Arizona the idyllic calm of the Tucson Botanical Gardens will transform for one amazing afternoon into a culinary paradise at the 5th Annual SAVOR Southern Arizona Food & Wine Festival. From 11:00AM to 3:00PM, visitors will have the opportunity to sample a diverse array of exceptional foods, fine wines, spirits, and craft beers, created by over 65 of Southern Arizona's finest chefs, wineries, distilleries, and breweries. Ticket sales for this 21 and over event begin on August 1, and will be $85 on the day of the event.
The SAVOR Southern Arizona Food & Wine Festival is designed to promote and increase awareness of the fine culinary options throughout Tucson, and also to highlight the beauty of the Tucson Botanical Gardens. The event, showcasing a variety of Southwestern heritage foods from Tucson's finest restaurants along with numerous libation options from local drink purveyors, offers guests a rare full access opportunity to sample a host of menu offerings in one location. While enjoying samplings of fine food and drink, guests will also have access to tour the grounds of the beautifully cultivated Tucson Botanical Gardens. In addition, the sounds of music will fill the event grounds, as tastefully performed live guitar, piano, and vocalists will be heard from three different stages throughout the day.
This event is fast becoming one of the favorite destinations in the U.S. for foodie festival enthusiasts, and it is sure to offer enjoyment for all who attend. Make plans now to purchase tickets and head to sunny, warm Tucson for a winter day in February you won't soon forget!
Create Your Custom Package
Points of Interest