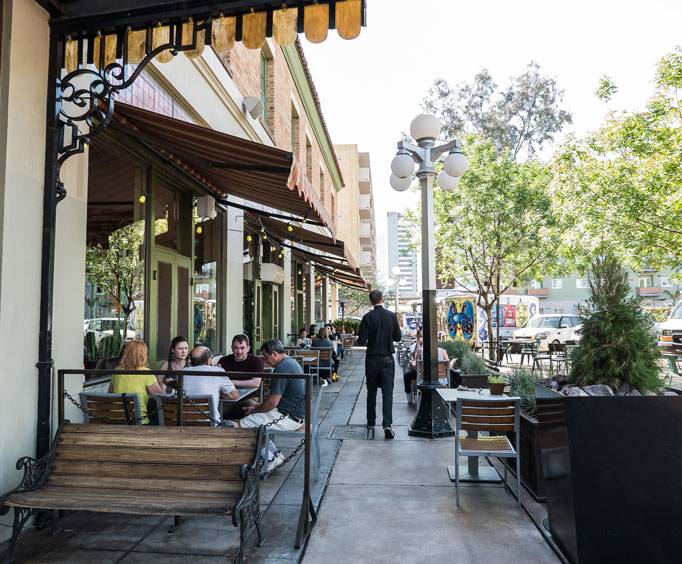 HoCo Fest in Tucson, AZ
311 E. Congress St. Tucson, AZ 85701
Since 2006, the historic Hotel Congress in downtown Tucson, Arizona has hosted an annual large music/multi-media festival known as the HOCO Fest. Usually held during the Labor Day weekend, HoCo Fest features a broad spectrum of musical acts, vinyl album and clothing sales, workshops and lectures and more.
The HoCo Fest normally runs for several days, and multiple musical acts perform each day. A real party atmosphere is in place during the festival, with lots of food and beverage options available. Interesting afterparties and free liquor tastings are also offered at this popular Tucson event.
The Hotel Congress was built in 1919 and is an elegant and attractive establishment. The hotel is well-known for being the hiding spot for notorious bank robber John Dillinger and his gang in 1934. After a fire broke out at the hotel, Dillinger and his associates were recognized by the authorities, and captured shortly thereafter.
The Hotel Congress is a wonderful place to visit at any time of the year, but if you're in the Tucson area while the HoCo Fest is taking place, it is particularly enjoyable. Downtown Tucson has many cultural attractions and museums to explore, and there are plenty of nice retail stores and restaurants located there. The Hotel Congress consistently provides excellent lodging accommodations, and features an on-site restaurant that serves breakfast, lunch and dinner.
Create Your Custom Package
Points of Interest