Toronto, ON Sightseeing Tours & Cruises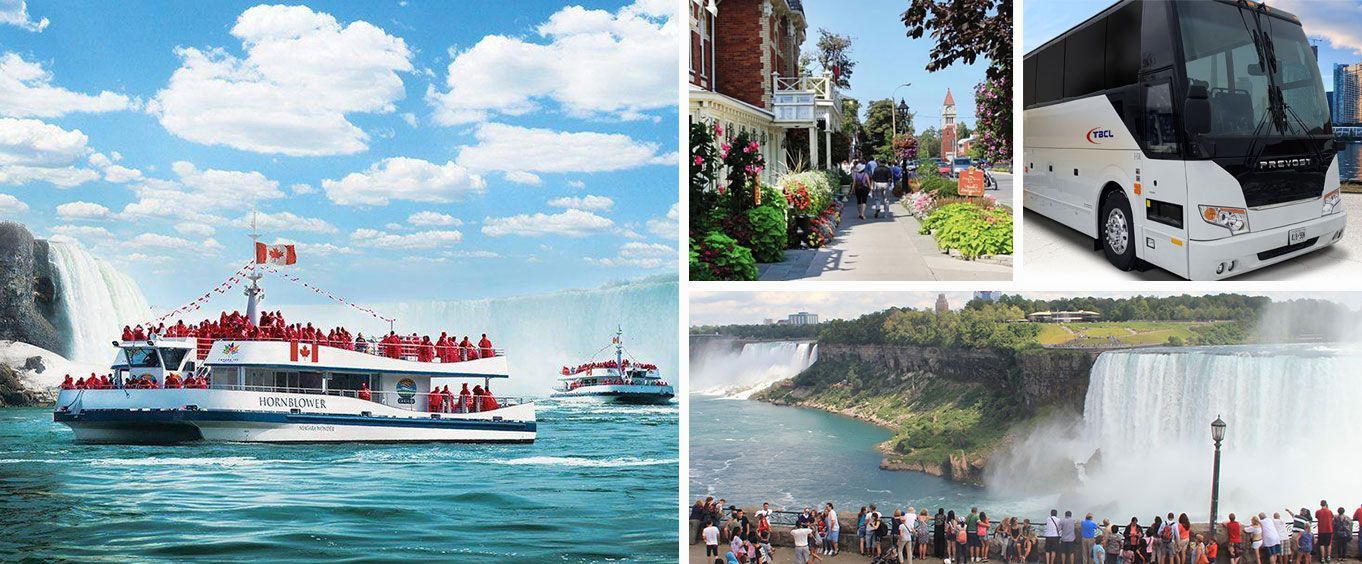 Sightseeing tours allow visitors to explore the area of Toronto, Ontario. Sightseeing tours include combo tours, day trips, helicopter tours, motorcoach & bus tours, sightseeing cruises, and more. Book your hotel today and enjoy your getaway to Toronto!
Toronto Sightseeing Tours & Cruises
Niagara Falls is a popular landmark along the Canadian and United States border, with that being said, you step on a motorized car and get close and personal with the falls
Available 561 days between Now & Mar 31
This 9.5-hour adventure is semi-guided, giving you the chance to see the sights at your own pace in some parts. Visit Niagara Falls and the Skywheel!
Available 463 days between Sep 19 & Dec 30
You will be able to explore one of the most scenic and exciting places in the entire world as you enjoy all that Niagara has to offer in this wonderful sightseeing tour that covers everything you need to see and know.
Available 195 days between Sep 19 & Mar 31
Get up close and personal with the giant waterfalls on a Niagara Falls Day Tour that takes you close to the water, explores the history of the falls, and presents spectacular views of the running water.
Available 219 days between Sep 20 & Apr 30
While traveling in Toronto I boarded the sightseeing Hop On/Hop Off tour bus and was delighted to discover and witness the beauty of this most gorgeous city while sitting comfortably on the bus and listening attentively to the guide!
Available 224 days between Sep 20 & Apr 30
The Niagara Freedom Tour is a boat trip along the magnificent falls, giving guest a chance to see and experience Niagara Falls, one of the great wonders of the world up close for a memorable experience
Available 219 days between Sep 20 & Apr 30
The Toronto Daily Combination Tours are one of the most popular sightseeing tours & cruises in Canada given by motorcoach to famous sights including the CN Tower, Chinatown, and then onto Queen's Quay for a one hour harbor cruise.
Available 213 days between Sep 19 & Oct 31
Consider a Niagara Falls Evening Light Tour for a relaxing, fully narrated tour experience that includes a shopping trip, a view of lovely Niagara Peninsula, Niagara-on-the-Lake, and Clifton Hill, a buffet dinner, and complimentary Gray Line souvenir!
Available 57 days between Sep 20 & Sep 30
Sep 19
N/A
Sold Out
Sep 21
N/A
Sold Out
Sep 23
N/A
Sold Out
Sep 24
N/A
Sold Out
Sep 26
N/A
Sold Out
Sep 28
N/A
Sold Out
Sep 30
N/A
Sold Out
Oct 01
N/A
Sold Out
Oct 02
N/A
Sold Out
Oct 03
N/A
Sold Out
Oct 04
N/A
Sold Out
Oct 05
N/A
Sold Out
Oct 06
N/A
Sold Out
Oct 07
N/A
Sold Out
>