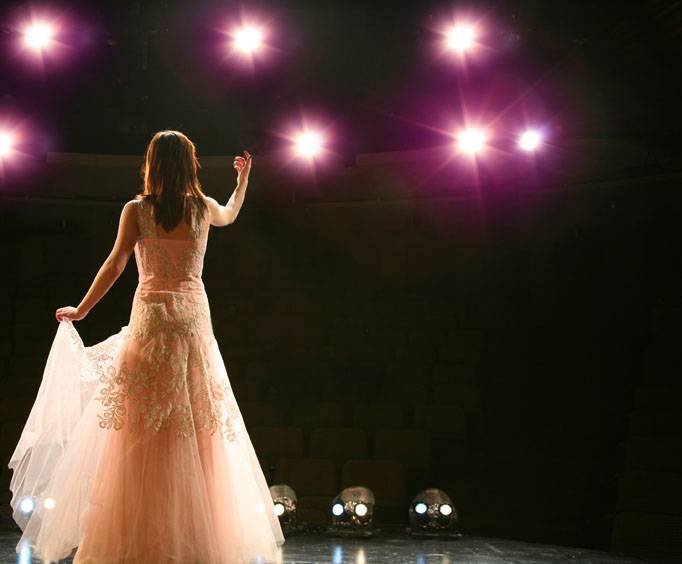 Theatre Lawrence near Topeka, KS
4660 Bauer Farm Drive Lawrence, KS 66049
The Theatre Lawrence is a popular performing arts center located in the western portion of Lawrence, Kansas. This theatre is only a 30-minute drive east of the capital city Topeka. Their main theatre, which was funded by the community and designed by local University of Kansas directors, can hold up to 298-seated guests. Their entire facility features a lobby, classrooms, a board room, a green room, and a dance classroom. All of these rooms are used for performances, rehearsals, and can be even rented out for special occasions.
The history of the Theatre Lawrence shows the dedication of the local community to produce and perform the highest quality shows in the region. The Lawrence Community Theatre was first organized in the mid-1970s, and for many years they could only perform their shows in the Trinity Episcopal Church. In the 1980s, this troupe moved into its current location on Bauer Farm Road, and they have been there ever since. It has been estimated that over 40 individuals volunteer on any given show produced by the Theatre Lawrence. The local community takes great pride in their theatrical productions, and they always try to give residents of Kansas the most professional quality performances possible.
Anybody interested in the performing arts should definitely check out the Theatre Lawrence if they are in the area. Whatever art form you are into, you can be sure to find it at this theatre. The Theatre Lawrence produces Broadway musicals, original plays, special holiday shows, and even local bands. The staff at the Theatre Lawrence also organizes various visual art exhibitions throughout the year. So, if you are into the arts, and if you find yourself around Topeka, then you really should check out what's going on at the magnificent Theatre Lawrence.

LAWRENCE KS
HOTELS & VACATION PACKAGES
MOST POPULAR THINGS TO DO
IN LAWRENCE KANSAS