Take your style game to the next level this summer.
Every time the snow starts to melt and spring rolls around, I start getting excited for summer. The thought of summer still makes me as giddy as kid with expectations of a vacation, swimming and ice cream trucks. As an adult, my affection for summer has not diminished. I love dusting off my sun dresses and taking that much needed vacation. My first Pineapple Whip of the year almost brings me to tears of joy. The bliss that seems eternal is short lived.
I don't even make it to the first day of my vacation before the horror sets in. One day everything is fine. It never fails that the day before my vacation I wake up and look in the mirror to find a wild haired stranger looking back at me.
My usually manageable locks turns into an unruly mess of defeat and misfortune. A fun day at the lake ends with frizz and split ends. The heat and humidity of Missouri is a daily battle that I was once resigned to losing. A pony tail became my badge of shame. This year I became determined to take back control of my hair, and never let it ruin a summer vacation again. In talking to professionals and in researching on my own, I found these simple ways to have beautiful hair all summer long.
1. Put down the blow dryer.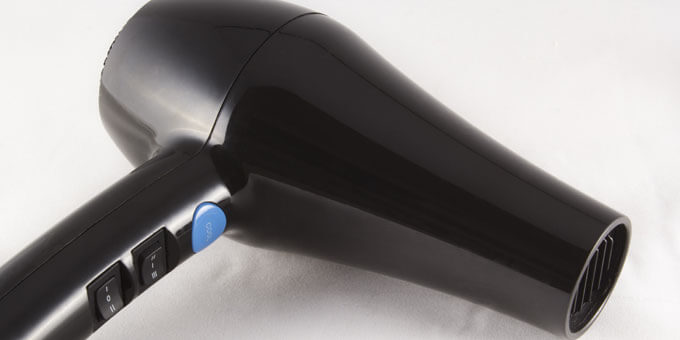 Let your hair air dry. It will help keep the frizz at bay. If you must use a blow dryer, do not over dry your hair. Stop while your hair is still damp. The heat will cause dryness and breakage.
2. Cover up.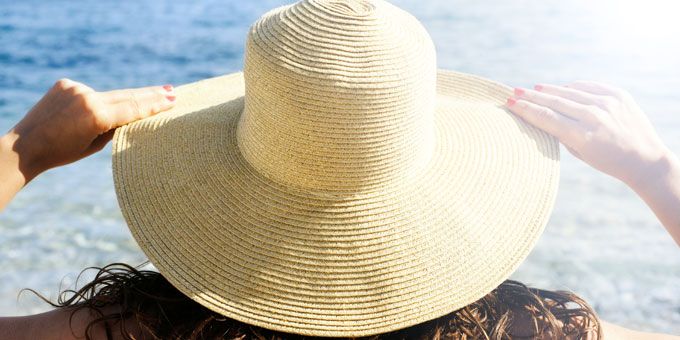 The UV Rays from the sun cause damage to your not only to your skin but also your hair and scalp. It will dull your color (whether natural or treated) and cause dryness. The wind also causes damage, creating tangles and breakage. Covering your head with a hat or scarf is always a smart idea when outside.
3. Try a moisturizing treatment.
These DIY masks can be whipped up in a matter of minutes and help to repair damage. They will keep hair smooth even on the most humid of days.
Avocado hair mask
1 avocado
1/4 cup olive oil
1 tablespoon of lemon juice
Mash ingredients into a paste. Spread throughout hair. Let sit for 15 to 20 minutes. You may want to put your hair in a shower cap as you wait. Wash out in the shower.
Coconut oil treatment
Warm coconut oil in your hands until liquid. Smooth into hair and rub into scalp. Let sit for 15 to 20 minutes. Wash out in the shower.
Does the summer sun and heat leave your hair feeling dry or brittle? Try these Paul Mitchell products that are proven to hydrate, strengthen and refresh your hair for a beautiful summer:
Would you prefer to have professionals working on your hair? We have the solution for you too. Our friends at the Indie Blue Salon in Springfield, MO offer a wide range of treatments to keep your hair healthy and beautiful all year round. Check them out on Facebook.
Hydration Treatments:
Super Charged Moisturizer Treatment (weekly) $15.00
Instant Daily Moisture Treatment (Daily) $12.50
Marula Oil Mask (Weekly) $38.00
Protein/Strength Treatments:
Super Strong Treatment $18.75
Super Strong Liquid Treatment $17.50
Keratin Intensive Treatment $26.00
Dry Wash $22.00
Texturizing Sea Spray $21.00

The Texturizing Sea Spray is perfect for creating just from the beach hair. It gives you that sea salt feel in your hair for your tousled looks.
4. Give your shampoo a vacation.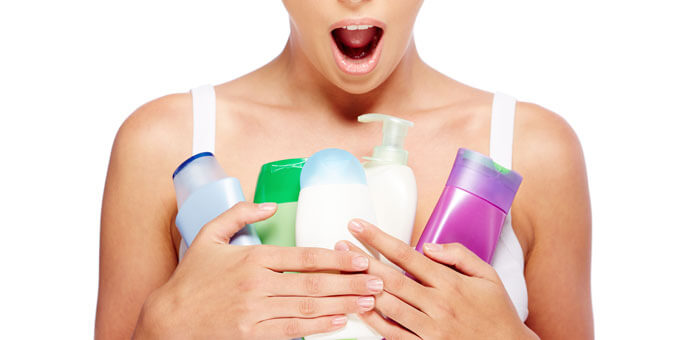 Use shampoo every other day. It will help to keep your hair naturally moisturized. If you have thinner hair, it will also give you more volume. Between washings freshen up with a dry shampoo. Dry Wash® by Paul Mitchell is a waterless shampoo that will leave your looking and feeling freshly washed. You can also try making your own. It only takes a few minutes to make and works like a charm.
Dry shampoo
1 cup warm water
1/4 cup cornstarch or arrowroot
1/4 cup witch hazel
A few drops of essential oil for scent (optional)
Mix in a spray bottle and shake well before each use. Spray onto oily parts of hair or scalp and style hair as usual.
Ditch shampoo entirely for a cleansing conditioner. It leaves your hair clean without the harshness of regular shampoo. Herbal Essences and Pantene both offer excellent cleansing conditioners that are available in your local drugstore. Paul Mitchell's Shampoo Two® and Shampoo Three® are also excellent alternatives to conventional shampoo. Shampoo Two® is color safe and deeply cleans oily hair and scalp. Shampoo Three® removes chlorine and impurities.
5. Loosen up.
Tight styles damage hair by pulling and breaking it. Try wearing looser hair styles. These styles can be achieved in under 5 minutes with no heat. They are perfect for a day at the beach or a night on the town.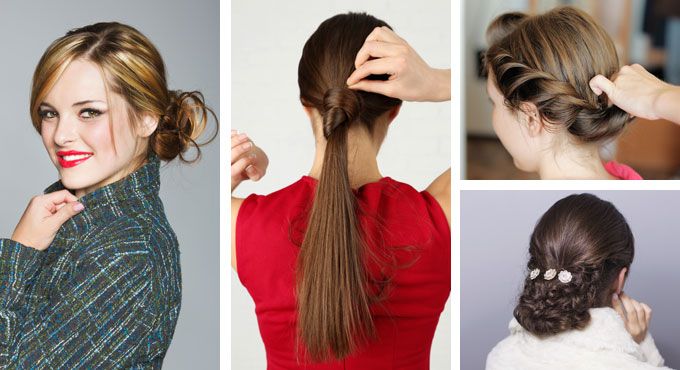 Need help? These websites provide step by step directions for many beautiful summer hairstyles:
A Beautiful Mess
http://www.abeautifulmess.com/2014/09/32-favorite-hair-tutorials.html
Top Dreamer - Braid Tutorials
http://www.topdreamer.com/best-braid-hair-tutorials/
Top Dreamer - Hair Bun Tutorials
http://www.topdreamer.com/hair-bun-tutorials/
Fashion Diva - Updo and Hair Bun Tutorials
http://www.fashiondivadesign.com/super-easy-knotted-bun-updo-and-simple-bun-hairstyle-tutorials/
How do make sure you have perfect hair for your summer vacation? Do you have any tips for summer that should be added? Leave us a comment below!

Follow Us on Social Media
Read More Articles