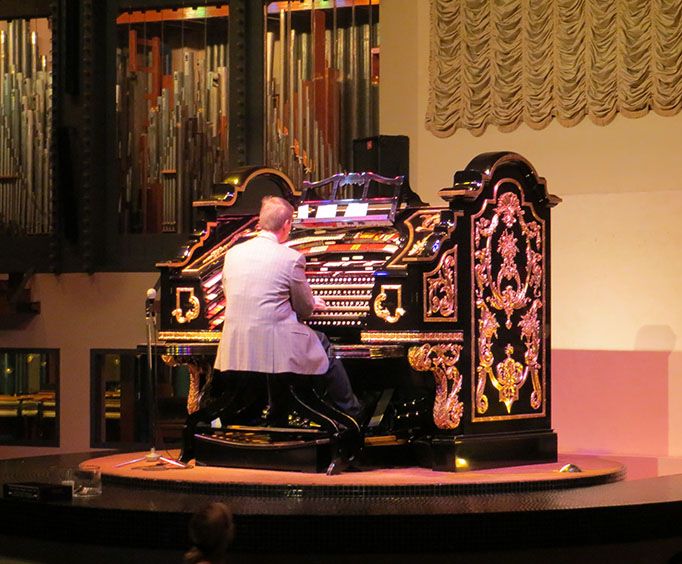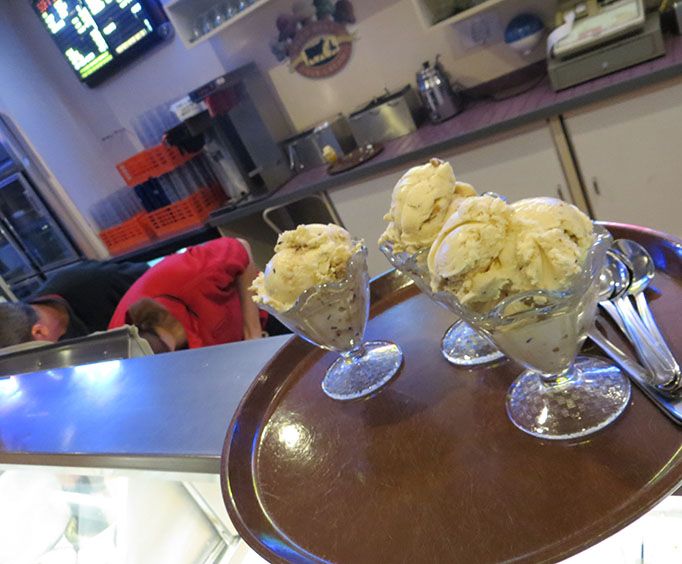 Organ Stop Pizza near Tempe, AZ
1149 E Southern Ave Mesa, AZ 85204
The Organ Stop Pizza near Tempe is a large restaurant that serves a variety of pizza and other Italian dishes.
What makes Organ Stop Pizza so different is neither the food, nor the atmosphere. Only here can visitors be regaled by tunes played on the world's largest Wurlitzer Pipe Organ as they dine. With more than 6,000 different pipes, this gigantic organ helps give visitors an unforgettable experience.
When you enter the restaurant, you will see a spacious room with several tables set up in the center under chandeliers, and others set up on the balcony. In addition to delicious pizza, you can get appetizers or pasta dishes and many of the items on the menu include fresh ingredients. There is also a large selection of desserts and wines offered. The restaurant is open seven days a week, but the hours change during the colder months, and outdoor seating is available as weather permits. A large gift shop is available at the restaurant as well as online. Some of the items that you can get include recipe books and musical equipment that is sometimes used during performances. Fundraisers are often held at the Organ Stop Pizza, and birthday parties for kids are offered.
There is a little bit of everything that you will find when you stop by Organ Stop Pizza. From the delicious meals to the lively and unforgettable music, you will see that it's a well-rounded environment for the entire family. After enjoying your meal, you can explore some of the museums and attractions in Tempe.