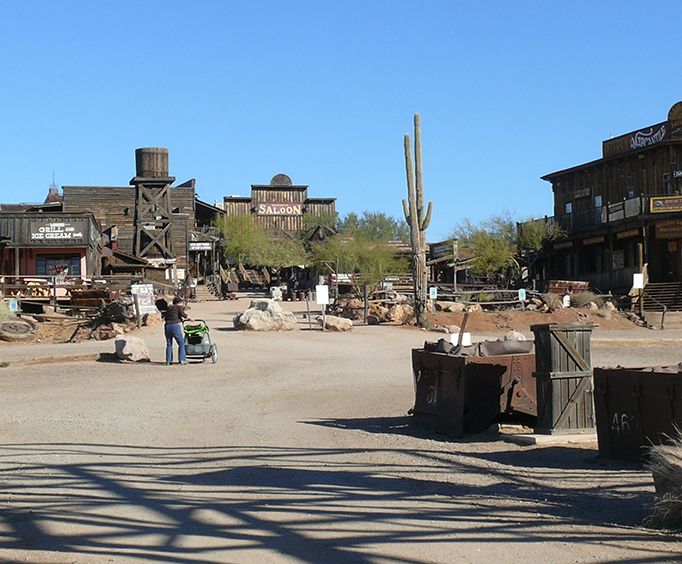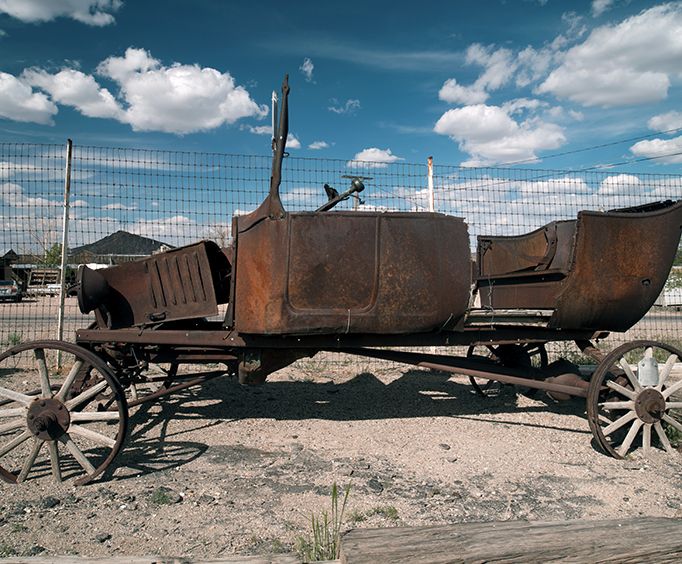 Goldfield Ghost Town near Tempe, AZ
4650 N Mammoth Mine Rd. Apache Junction, AZ 85119
There is a bit of haunted history in Tempe, AZ.
The Goldfield Ghost Town has been recently updated to reflect what the town would have looked like in the 1890s when it was full of life. While in the town, you can walk along the streets and view the stores that would have been there during the time period.
Decorations have been added to make the town appear as it would during its hayday including vehicles and painted signs. You can explore many of the buildings, and watch demonstrations of the activities that took place. The schoolhouse features desks and boards with some of the lessons that children were taught around the turn of the century, while a meat market will show visitors how meat was butchered and prepared. Get a drink at the brewery, or spend some time in one of the three saloons. Actors dress up like cowboys to take part in fights on the square.
Explore the history of the town as you walk from one building to another, learning information about the city and the era in which it was full of life and people. There have also been ghostly sightings at the town, and the place has an unusual past which visitors can learn about.