Clarion Inn Mesa
951 W. Main St. Mesa, AZ 85201
1-800-987-9852
Description
Clarion Inn Mesa Photos (11)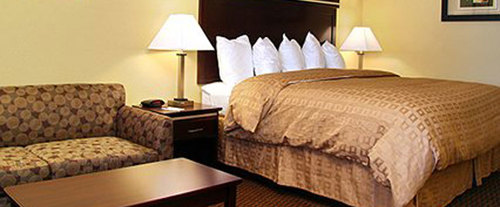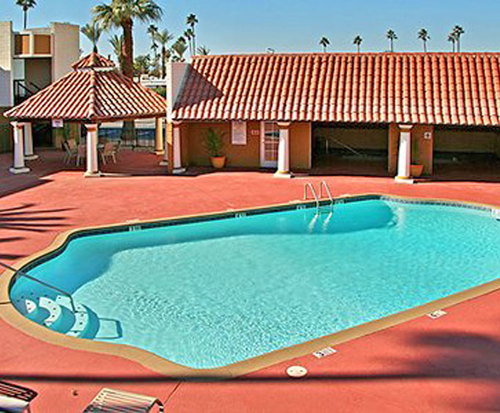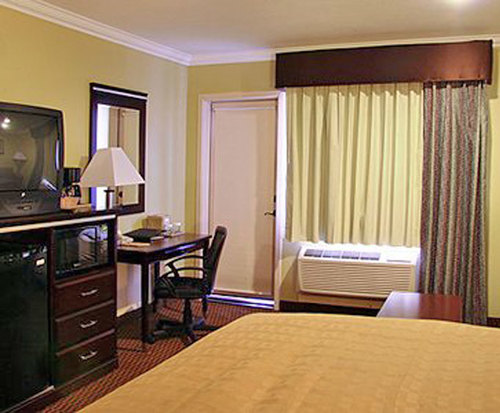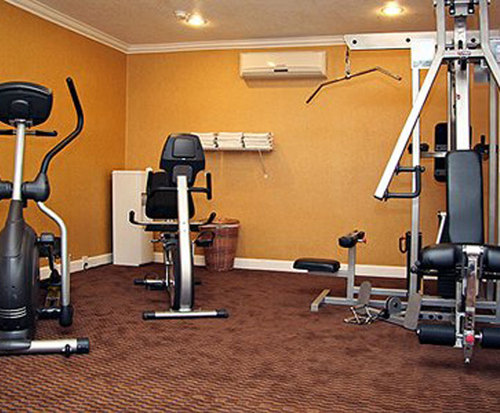 Clarion Inn Hotel is conveniently located off of highway 60 and just over a mile from the Mesa Arts Center.
This hotel is situated in the city center where you will find nice places to shop and dine. The Fiesta Mall is only two miles (4 minutes) away. Other great attractions in the surrounding area are the Mesa Convention Center and Arizona Museum of Natural History.
This smoke free, 93-room hotel features a business center, multiple small meeting rooms and non-smoking guest rooms. All guests can enjoy a free complimentary breakfast, cable/satellite TV, wireless Internet, free parking and indoor dinning. These over-sized rooms are equipped with a refrigerator, microwave, and coffee/tea maker. The recreational amenities include an outdoor pool, a spa tub/sauna, and fitness center.
The hotel also has an on-site restaurant, European Bistro Restaurant and Lounge, where guest can enjoy a casual atmosphere and great food. The restaurant provides breakfast, lunch and dinner. The restaurant offers a variety of cuisines to choose from to include German, Greek, Italian, Hungarian and French dishes. The restaurant also offers a nice selection of wines and beers. All guests can enjoy eating at the restaurant or order room service to include breakfast, lunch and dinner.
The hotel's recommendations for outdoor dinning are Bar Louie which is 4.0 miles away from the hotel, Buffalo Wild Wings and Olive Garden. Bar Louie serves a variety of dishes from homemade burgers to delicious crispy salads. They have a wide selection of beer, wines and cocktail blends to choose from.
Book Now!