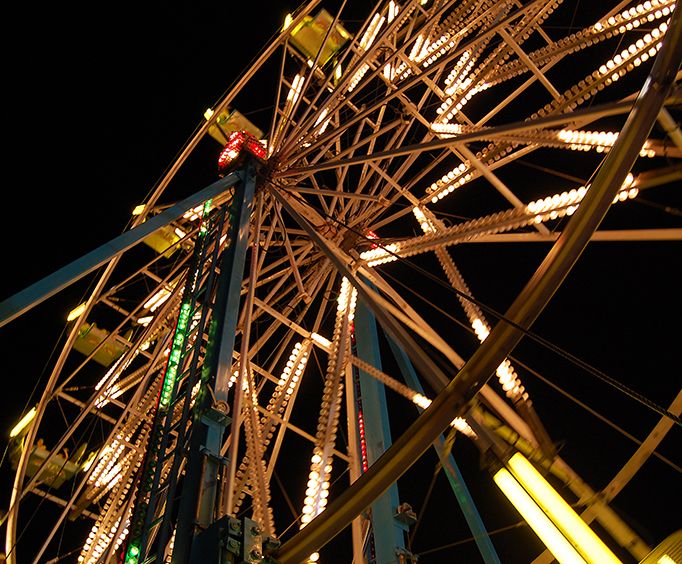 Ostrich Festival at Tumbleweed Park near Tempe, AZ
2250 S McQueen Rd. Chandler, AZ 85249
The 28th Ostrich Festival is March each year in Chandler. Ostrich races - either pulling a chariot or ridden bareback - have been the centerpiece of this event, but that is just the beginning of the fun. It starts with a parade, and builds up to the huge weekend of fun. The event is held at the Tumbleweed Park in Chandler. There are eight Ostrich races over the three days, and there are also camels, zebras and emus that are raced at the event. There is something for just about everyone at this action packed weekend of fun.
The weekend also has a wide variety of musical and other entertainment acts on the stages, with local and national talent. Pig races are held in the center of the arena, and the ostriches are raced around the track at the edge of the outdoor arena. The event also has a fun run for humans, a motorcycle daredevil exhibition, and there are remote controlled car races for people to watch and even participate with.
Several science related activities, such as a stingray exhibition where you can touch them as well as learn about them, are part of the festival. The science area has engineering, science and math related activities for people of all ages.
Yet another exhibit features birds of all kinds. After all those activities, relax in the beer garden, or get something to eat at one of the many food trucks.
For history fans, a farmhouse from 100 years ago has been restored and will be open for tours. A traditional carnival with games and rides for kids of all ages. One ticket gives admission to all activities.
Create Your Custom Package
Points of Interest