Sea Life Arizona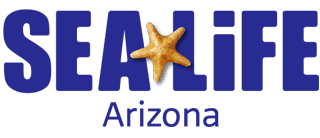 5000 S Arizona Mills Cir #145 Tempe, AZ 85282
1-800-987-9852
Description
Sea Life Arizona Photos (13)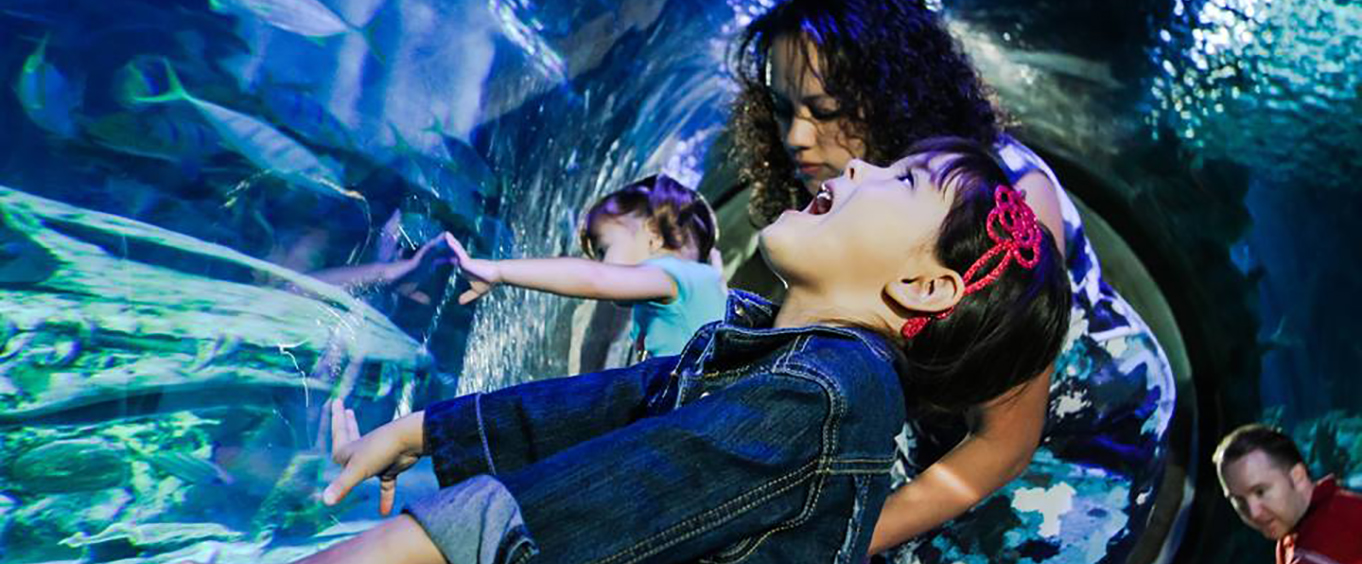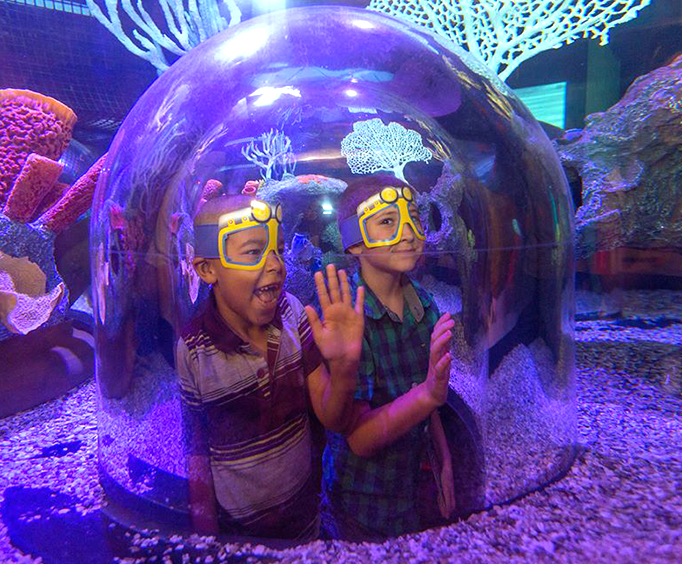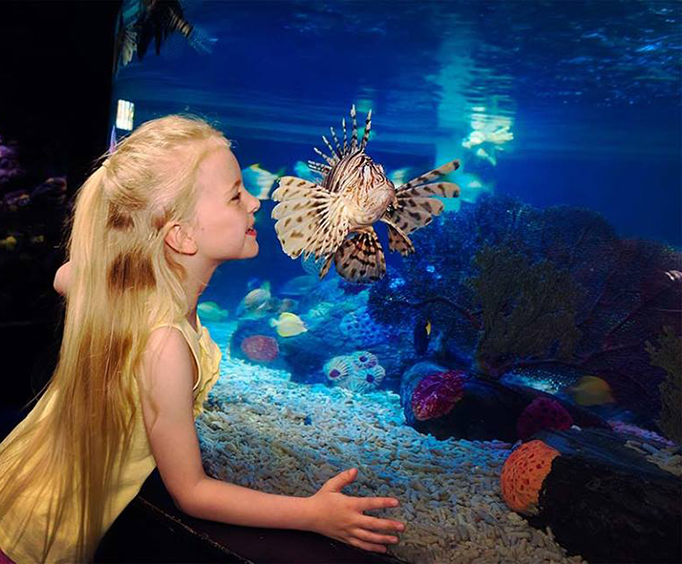 Located in Tempe, AZ, the Sea Life Aquarium is the perfect ocean oasis for those curious about marine life! This fantastic aquarium features a wide variety of animals, exhibits, and more for a truly inspiring and educational experience. All ages are sure to be captivated by the creatures that call this place home, so it's the perfect addition to any vacation to the area!
Just a few of the amazing specimens you can see at Sea Life include clownfish, seahorses, sea turtles, sharks, stingrays, and multitudes of colorful fishes. There are literally thousands of animals housed here, so whether you want to catch a glimpse of an ocean predator or want to revel in the calm coral reefs, there is something for everyone.
Freshwater Exhibit
For a slightly less salty experience, the freshwater exhibit is a great stop. Discover which creatures lurk within the depths of Arizona's Salt River for an inland surprise.
Harbor Area
The Harbor Area gives guests up-close views of colorful schools of fish and more, making for a relaxing moment to simply observe and enjoy.
Interactive Tide Pool
Then, get some hands-on fun at the Interactive Tide Pool Exhibit. Here, guests can plunge their fingers into touch tanks to see interact with some rockpool inhabitants. Starfish and sea urchins are just a couple of these quirky specimens!
Shoaling Ring
If you've ever wanted to see a silvery school of fish, the Shoaling Ring is sure to be a sight. Hundreds of Barred Flagtails swarm the tank for an introspective look into one of the most interesting ocean phenomenon.
Bay of Rays
Stingrays are easily one of the most beloved sea dwellers harbored at Sea Life Arizona because of their energetic nature. See them up close at the Bay of Rays Exhibit!
Shipwreck Exhibit
Dive into ocean depths and explore the site of a shipwreck at this one-of-a-kind exhibit. You'll see lionfish and more!
Temple of the Seahorse
Just as majestic as their land-dwelling namesake, seahorses take the stage at the Temple of the Seahorse exhibit. You can watch how these colorful creatures eat their shrimp dinners at this display!
Ocean View
At the Ocean View exhibit, guests will get a clear look at some powerful sharks as well as the resident rescued sea turtle, Ziva!
Live Coral Reef
Exploding with color, the Live Coral Reef exhibit showcases the endangered coral reef environment. Guests can indulge in the rainbow of tropical fish, from clownfish and anemones to yellow tangs and everything in between!
Conservation Cove Exhibit
Finally, at the Conservation Cove Exhibit, guests can learn about the impact that humans have on the environment. Educate yourself on what changes you can implement in your daily life to help preserve all of the creatures that call the ocean home.
As well as exhibits and displays, guests can watch live feedings and learn all about marine life. It truly is a wonderful experience, so make sure to visit the next time you are in Tempe, AZ!
Book Now!