Taos Artisan Walking Tour & Chocolate
This activity is no longer available. Top related activities are listed below:
If you are someone who likes chocolate then you will love this chocolate tour. It is going to be a special time and you will have a tremendous opportunity to explore and enjoy yourself. It will be three hours of fun and interesting things that you will love doing. You will enjoy some of the most interesting and exciting types of chocolate you have ever had. There will be very hidden gems that you can experience as well. This place is home to a rich history of art and it will be amazing as you explore Taos New Mexico. There is going to be something special for everyone here and you will not want to miss out on this tremendous and exciting adventure. This will be something special and you will have a lot of fun. You will get to enjoy the time of your life. If you are looking to see how chocolate is made then you have come to the right place as well. You will see chocolate made from bean to bar.
It is going to be a tremendous and exciting adventure for you as you experience one of the best places in the world and you will be able to go through the process of making chocolate and also putting in different flavors inside. You will have the time of your life and it will be something you never want to forget. You will enjoy a lot of beautiful art as you go along as well.
This is going to be a tremendous opportunity for you to really experience something special and be able to really create a lot of great memories as well.
In our Taos Artisan Walking Tour, we will share with you the old and the new of the Art World in Taos. There is rich art history on the streets of downtown Taos; and it is still vibrant today! Experience the hidden gems of our Art community as you walk the back roads with your local guide weaving you in and out of the historical context and into the current dynamic art scene.
We will finish our tour along a cobblestone street at Chokola Bean to Bar experiencing art in the form of chocolate. Taste the aromas of carefully infused flavors into each bar and learn about their chocolate bars that highlight local artists within their gold wrapping.
On this tour we will illustrate Taos' vibrancy, color and character through the artists and those who have contributed to this enriching story. We start our Walking Tours on Kit Carson Road at El Monte Sagrado Resort. Follow the steps of the artists before us. We will visit a variety of different artists in their studios along the way. (Artist studios and galleries vary depending on season and availability)

Pickup & Return:
El Monte Sagrado Resort.
Chokola Bean to Bar in Taos Historical Plaza OR El Monte Sagrado Resort.
Departure Times: Thursdays at 10am

Includes:
Hot or Cold Sipping Chocolate Elixir

Does not include:

Additional Information:
Confirmation will be received at time of booking
Dress in comfortable walking shoes.
Tour is not available on Thanksgiving November 23rd.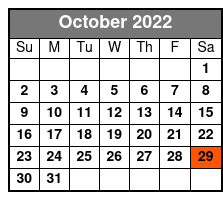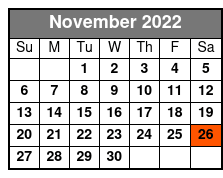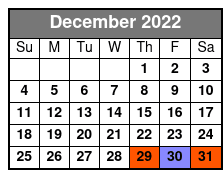 Options:
Taos Artisan Walking Tour & Chocolate: Taos Artisan Walking Tour + Ch 10:00
Available 10/8/2022 until 12/31/2022 View Detailed Schedule
Duration: 3 hoursChocolate ElixirPickup included
Taos Artisan Walking Tour & Chocolate: Taos Artisan Walking Tour + Ch 14:00
Available 10/7/2022 until 11/25/2022 View Detailed Schedule
Duration: 3 hoursChocolate ElixirPickup included