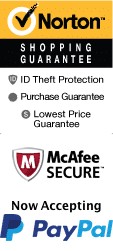 eBike Rentals Through Pedego Tampa
Are you ready to explore Tampa Bay in a unique way? Then, we have an exciting recommendation for you - e-bike rentals through Pedego Tampa! Located in the heart of South Tampa, this activity is a great way to explore the region's beautiful beaches and picturesque scenery without compromising on fun, style, or convenience.
With Pedego Tampa, you can enjoy the freedom of riding an electric bike, cruising through the city streets at your own pace. Explore the charming neighbourhoods, historic landmarks, parks, and stunning waterscapes that surround Tampa Bay. The e-bikes make it easy to navigate hills and headwinds, so you can enjoy the ride without breaking a sweat.
The activity is suitable for all ages, fitness levels, and abilities. Whether you want to spend time with friends and family, go on a solo adventure, or have a romantic outing with your partner, Pedego Tampa has got you covered. Plus, their friendly staff is always ready to assist you and show you how to operate the e-bikes.
During the rental period, which ranges from one hour to a full day, you will have the opportunity to discover some of Tampa Bay's top attractions, such as Bayshore Boulevard, the Riverwalk, Davis Island, and the iconic Tampa sign. Stop by local cafes, restaurants, and shops, take in the views, and snap some pictures to commemorate the experience.
Pedego Tampa prides itself on providing high-quality bikes, excellent customer service, and a memorable experience for all customers. So don't hesitate to try something new and exciting during your visit to Tampa Bay.
In summary, if you want to explore Tampa Bay in a fun, eco-friendly, and comfortable way, rent an e-bike from Pedego Tampa. With stunning scenery, top attractions, and an unforgettable experience, it's an activity that you won't want to miss!
Book Now!